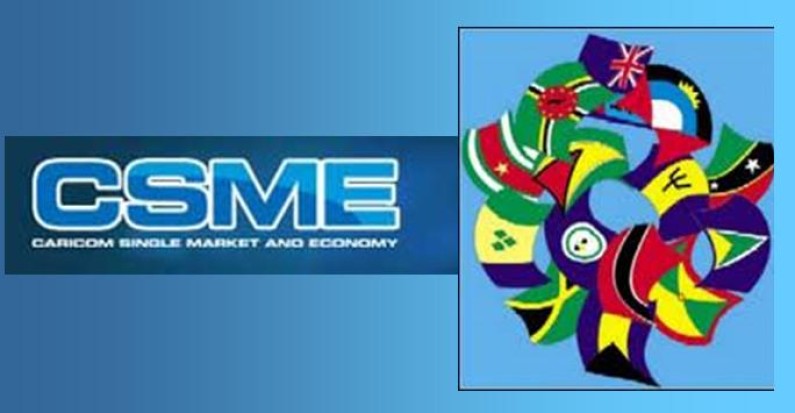 The Foreign Affairs Ministry in Guyana on Monday encouraged citizens to utilize a new online application process when applying for the CARICOM Single Market and Economy (CMSE) certificate.
According to the Ministry of Foreign Affairs, the CARICOM (Caribbean Community) Single Market and Economy (CSME) will be implementing its CSME Application Processing System (CAPS) from tomorrow, November 1st.
CAPS is being pushed as a fully integrated web-based information management system which is intended to "facilitate the movement of skilled persons and temporary service providers across the twelve (12) participating the Member States, by efficiently processing a significant number of documents which fall under the different processes."
According to the CARICOM Unit of the Ministry of Foreign Affairs, CAPS is a crucial component of the larger initiative to make the rights under the CARICOM Single Market (CSM) more accessible, in addition to ensuring a higher level of efficiency and effectiveness in the processing of these rights.
The system which was developed in 2014 under the Canadian funded CARICOM Trade and Competitiveness Project is expected to "contribute to the achievement of the full integration of the national markets of the Member States of the Community into a single, unified and open market area."
CAPS, the Ministry outlines, will also respond to mandates as captured in the Revised Treaty of Chaguaramas which among other things, calls for the modernisation of Governments Bureaucracies.
In addition to addressing these specific Treaty mandates, the system is expected to generate reliable data on movement in the Single Market. Something which, the Ministry noted has been a challenge for the Community and Member States that have been grappling with the issue of data collection in the implementation of the CSM.
According to the Foreign Affairs Ministry, since its development, there has been extensive training on the CAPS both at the National and Regional levels and Member States have readied their national operations to facilitate the use of the CAPS.
Pursuant to its implementation on November 1, the Ministry is inviting interested persons to start using the online tool and send their electronic application. The website iscaps.caricom.org.
For more information on the issuance of the CARICOM Skilled Certificates in Guyana contact the CARICOM Unit of the Ministry of Foreign Affairs on telephone numbers 225-3982 or 226-1606 Ext. 247/226