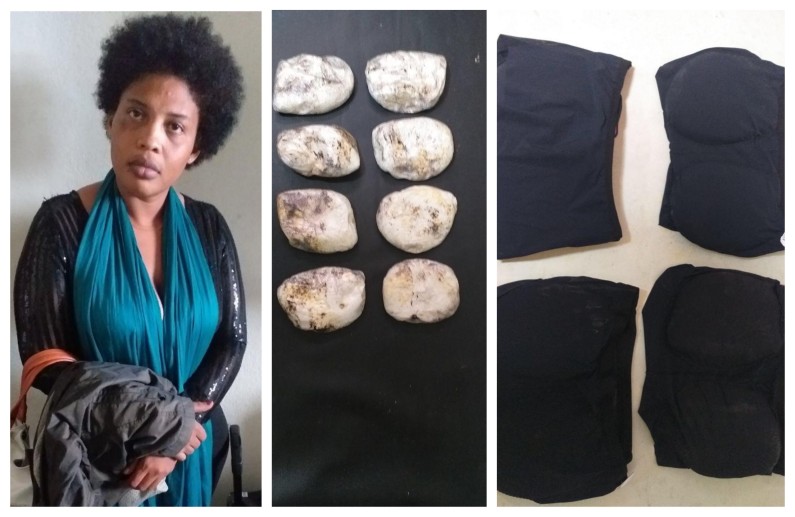 Police investigators in Brazil are preparing drug trafficking charges against a 29-year-old Guyanese woman after she was busted at an airport in Sao Paulo with more than six pounds of cocaine.
The woman has been identified as Maranda Cozier.
The packets of cocaine were discovered stashed in several pieces of undergarments that she had in her possession.
The bust took place on the 17th December, which was five days after the woman entered Brazil from Guyana through the Lethem crossing.
Officials of the Customs Anti Narcotics Unit in Guyana have been informed of the bust and are conducting their own probe on this side of the border.
It is unclear whether the woman traveled to Brazil with the cocaine shipment or picked it up there for her onward flight.
Agents in both Guyana and Brazil are continuing their probe of the drug bust.