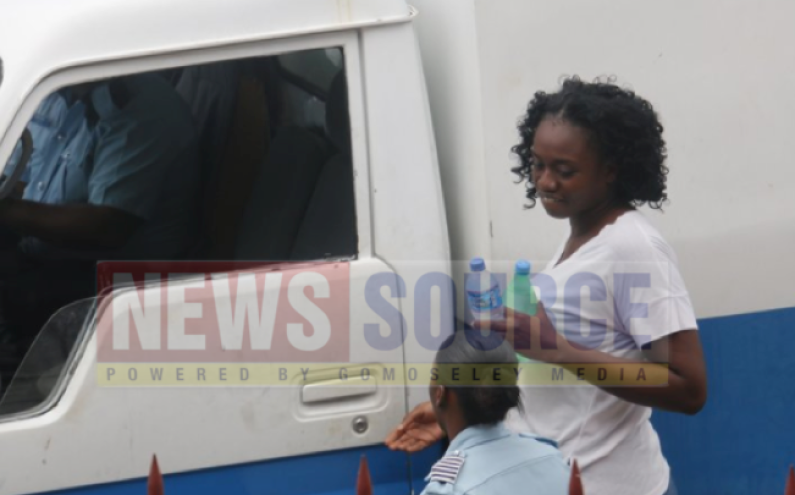 The 26-year-old woman from the Guyhoc area who was arrested after she allegedly posted cocaine soaked hammocks, was remanded to prison today after she appeared in Court.
The woman, Tiffini Collison, surrendered to the Customs Anti Narcotics Unit last week after a wanted bulletin was issued for her.  The bulletin was issued after she was identified on surveillance video as the woman who posted the cocaine package. 
During hear appearance today at the Georgetown Magistrates' Court, Collison pleaded not guilty to the offence.
The charge stated that on the 20th September, at DHL Shipping Company in Alberttown, she had in her possession 6.742 Kilograms of Cocaine for the purpose of trafficking
The package was analyzed by ranks of the Custom Anti-Narcotics Until (CANU) based at the Eugene F.  Correia International Airport at Ogle and they confirmed the presence of cocaine. 
The accused did not have much to say in court as she was remanded to prison until her next hearing later this month.
The investigation is still continuing into the cocaine shipment.