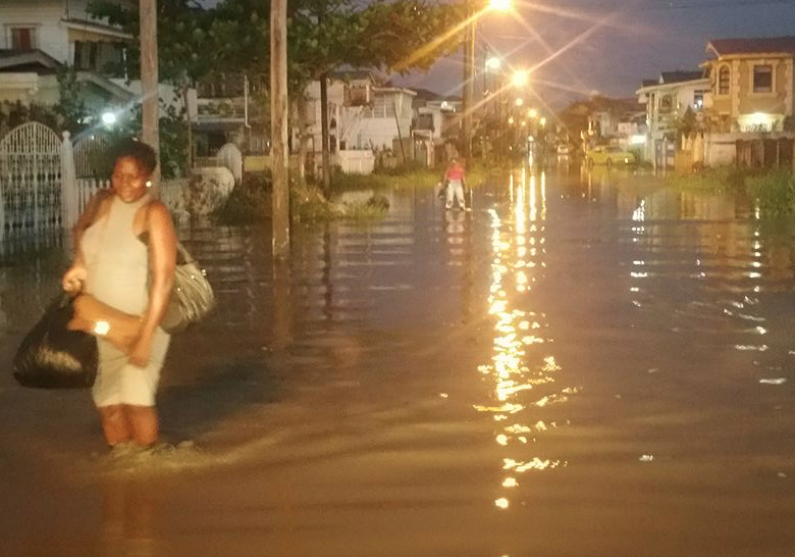 A breach of the koker in the Meadowbank area early this morning has resulted in flooding at Riverview and several other communities including Alexander village.
The koker was reportedly breached during high tide, sending flood waters into the nearby communities.
There was no warning, so many of the residents who live in bottom flats have found themselves counting losses and damages this morning.
The Mayor of Georgetown, Patricia Chase-Green and the Town Clerk were both at the scene and the Mayor promised that an emergency meeting will be held to address the issue.
She said the situation is sad and unfortunate and an investigation into the incident will take place to ascertain the cause.
The water has started to recede, but residents fear that there could be a reoccurrence if the cause is not figured out soon.