The 26 Haitian nationals who were taken into "protective custody" by the Government after the Police launched a probe into allegations of people smuggling and trafficking remain in that protective custody and they are not happy about that.
The Guyana Police Force and the Ministry of Home Affairs have both remained tightlipped on the issue, refusing to offer any comment or update.
Today, a spokesman for the group of Haitians told News Source that they have been refused a request to meet with an Attorney and to also meet with members of the Haitian Friendly Society in Guyana.
They continue to be housed at a Government facility in Berbice and have been complaining about the conditions there.
The Haitians arrived in Guyana from Barbados just over a week ago. They were granted entry into the country for six months.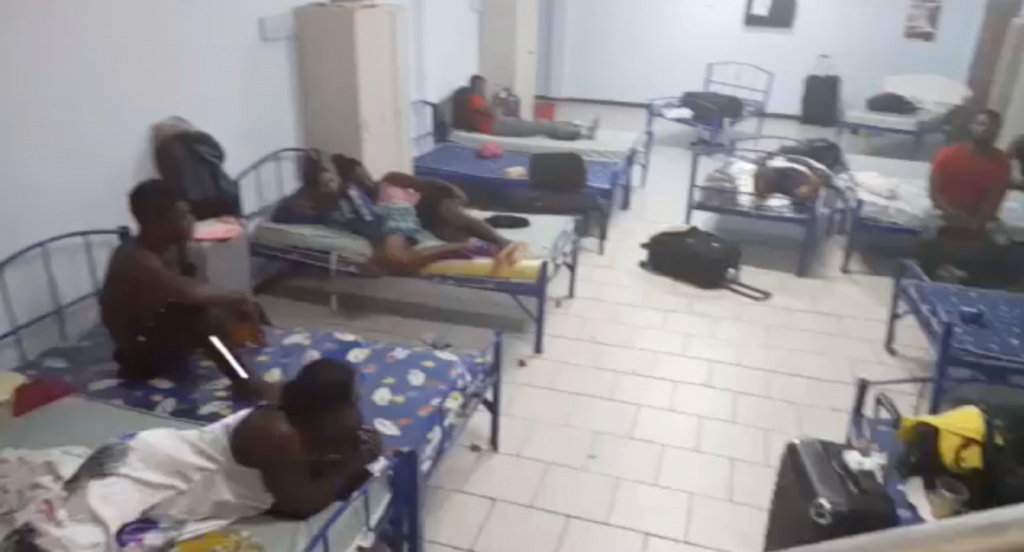 However, days after they arrived, several of them were held by Police at a hotel while another group was removed from a bus in Linden.
The Ministry of Home Affairs later announced that Police investigators were probing reports of possible people smuggling and trafficking in persons. The owner of the hotel where some of the Haitians were staying and the driver of the bus the other group was found in, were initially arrested but released without any charges.
The Haitians believe they are being discriminated against and they are calling on CARICOM, which has its headquarters in Guyana to make representation on their bahalf.