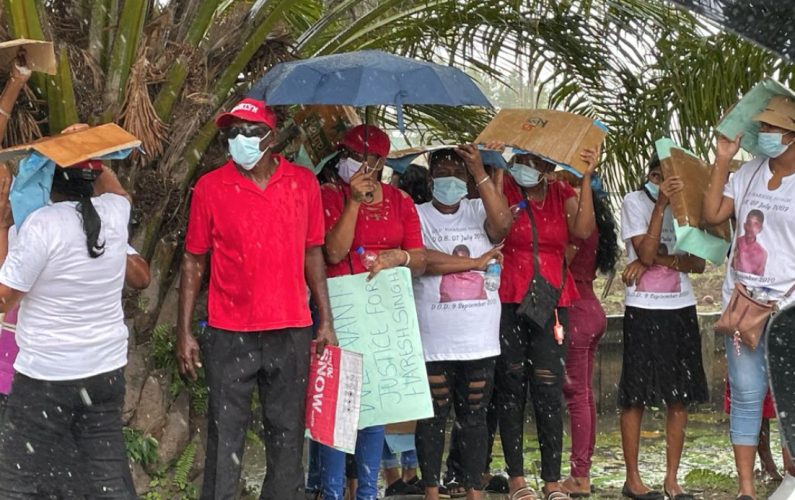 The family of murdered Berbice teenager, Haresh Singh staged a protest in front of the Office of the President this morning, as they repeated their calls for justice. 
Singh of #3 Village West Coast Berbice was found murdered in the village Backdam, during an unrest that erupted following the murder of two other Berbice teens, Joel and Isiah Henry.
During today's protest, Singh's family expressed their disgust at the way the Police are conducting the probe, noting that the family has not been informed of any progress made.
"It looks like the police give up, but we the family we will not give up, we need justice for Haresh, we need to President to look into this matter, that is why we are here today because nobody is telling us nothing", a relative stated.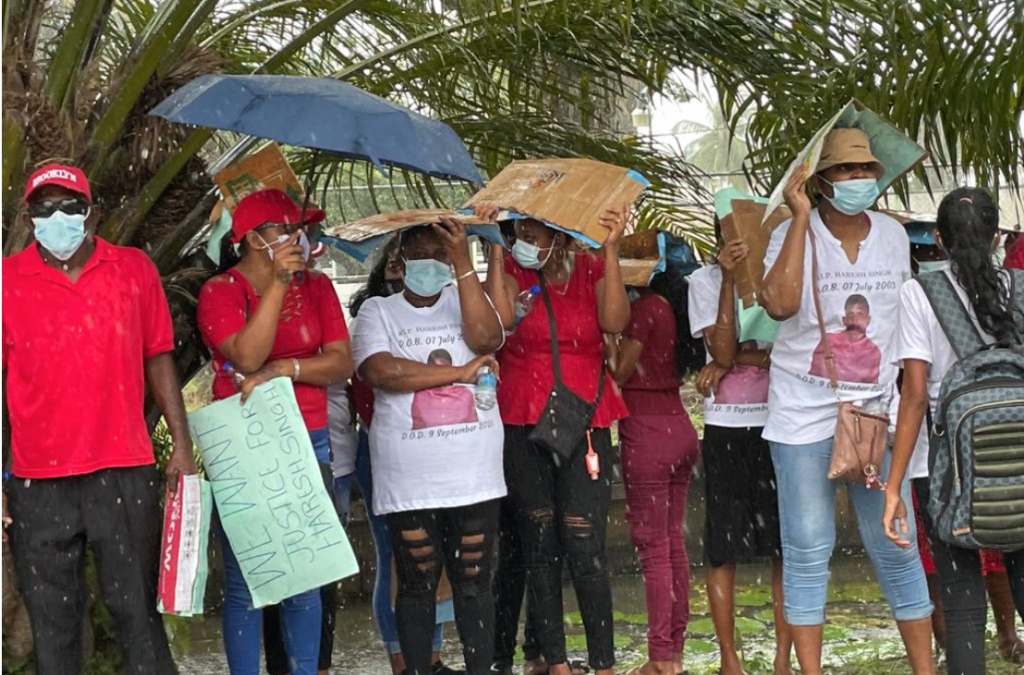 The family said they will continue to hold similar protest exercises until progress is made in the case.
The body of the 17-year-old was found on the morning of the 9th September 2020, hours after he left his home.
He left home his home on his motorcycle to tend to his farm and when his family noticed smoke in the area where the farm is located, they went in search of him.
His lifeless body was discovered with head injuries.
A post-mortem examination later confirmed that he had suffered blunt trauma to the head.