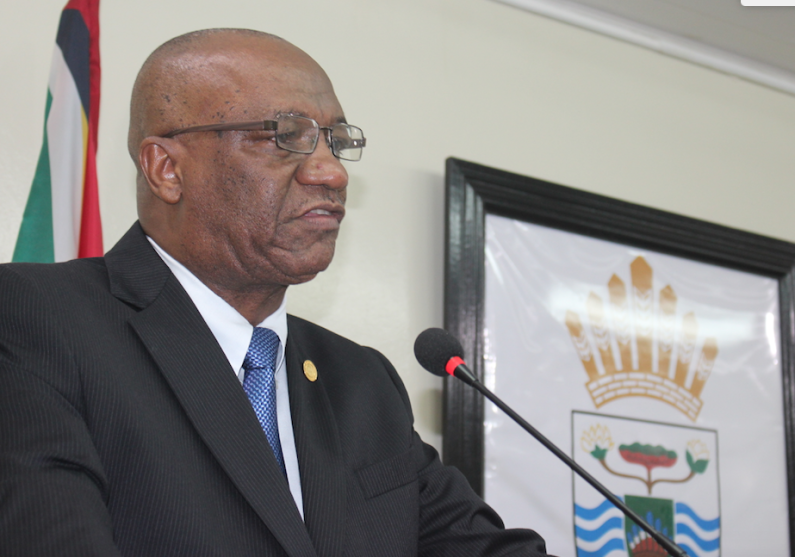 Minister of State Joseph Harmon, on Friday issued a public apology to all Guyanese who felt personally offended by his statements regarding the Government's decision to offer its Ministers and Members of Parliament salary increases.
Harmon had attracted a slew of criticism, being one of the first Ministers to respond to the outrage over the increases by declaring that the government had no apology to offer.
But in a right about turn on Friday morning, Harmon said "that has run its course; I don't know why you want to take us back there", when questioned by reporters.
He however, proceeded to admit that he did say that he would not be offering any apology but clarified that what he meant was that there would no apology offered to the opposition People's Progressive Party (PPP) for the move.
"In the event that the Guyanese people felt offended or hurt, I apologise to the Guyanese people, not to the PPP," Harmon said.
Despite the widespread criticism even from many of its supporters, the David Granger led administration stood its ground and defended its decision to give increases of 10% to 50% in salaries to Ministers and all Members of Parliament.
Several trade unions and civil society groups had also expressed outrage over the decision by the then 5-month-old government to increase the salaries of government ministers and Members of Parliament.
The Prime Minister has gotten a 10% increase to his salary while the senior Ministers in the government received a 50% increase along with the Opposition Leader. Junior Ministers and other Members of Parliament have been given a 19% increase in their salaries.