Prime Ministerial Candidate of the ruling People's Progressive Party Civic, Elisabeth Harper has called out Presidential Candidate of the APNU+AFC coalition David Granger over statements he made regarding Guyana's foreign policies.
Granger in a weekend radio interview expressed his dissatisfaction with the Foreign Policy approach that has been adopted by the PPP Civic administration over the last 23 years. He believes the current policy is weak.
But Harper, who served in Guyana's Ministry of Foreign Affairs for several years and recently resigned as Director General, believes Granger's statement is nothing but the exploitation of a key national issue for narrow political gain.
During the PPP Civic's rally in Essequibo, it was Harper who addressed the territorial issue from her party's political platform.
Granger in making his case on the Hard Talk programme, stated that the current strategies employed by the PPP/C government to address issues such as Guyana's territorial dispute with neighboring Venezuela leaves much to be desired.
He indicated that the United Nations has other mechanisms in place that the Guyana government could have used to resolve issues of territory with Venezuela.
"I supported the government of Guyana in disputes that have occurred from October 2013…when a Venezuelan naval craft expelled an unarmed civilian vessel from our water…I do not believe that the government's response was robust enough," said Granger.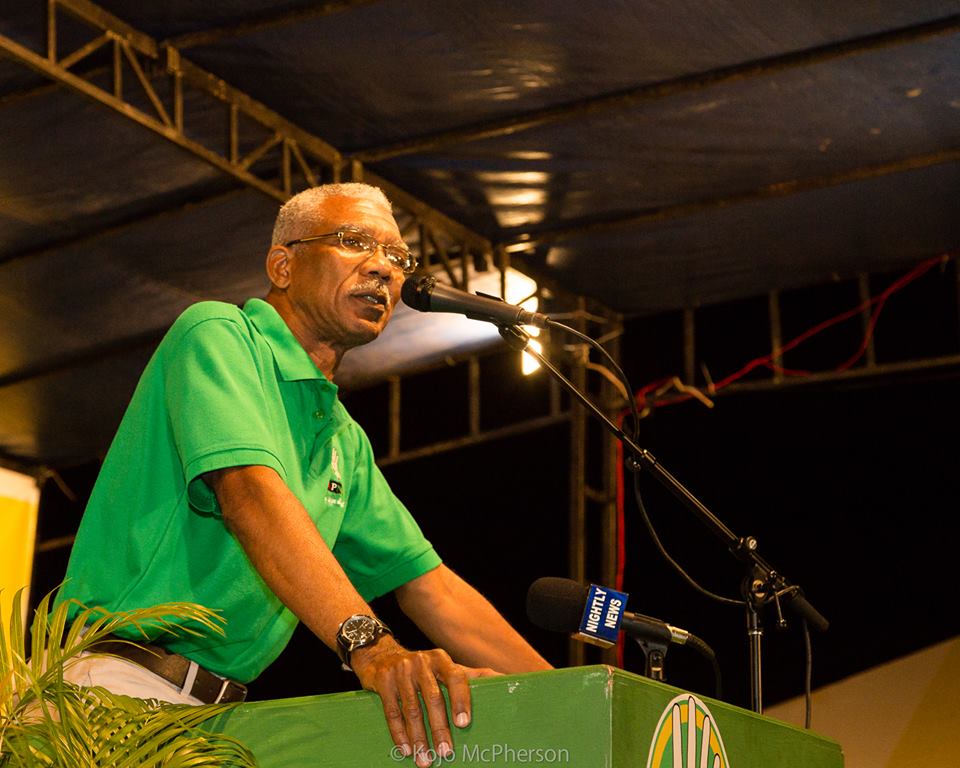 "The promises of a negotiation which were offered to the Foreign Minister were allowed to lapse," said Granger.
The PPP Prime Ministerial Candidate, Elisabeth Harper in a Facebook post said Granger himself had supported the actions of the Government in relation to violations and threats from neighboring Venezuela. "To describe Guyana's actions as weak when we were able to garner the public support of the Caribbean Community and the Commonwealth can be nothing but dishonest," Harper lamented.
She said the APNU+AFC Presidential Candidate has failed, in his criticism,  to declare what he would have done or would do differently if he were to become the President of Guyana.
"Any Government led by the People's Progressive Party/Civic will not play politics with Guyana's most important asset, its territory.  In fact, utterances like those of Mr. Granger are what make us appear weak because such a stance demonstrates disunity in regard to the protection of our national patrimony when it is unity of purpose and action that is required at all times," Harper said.