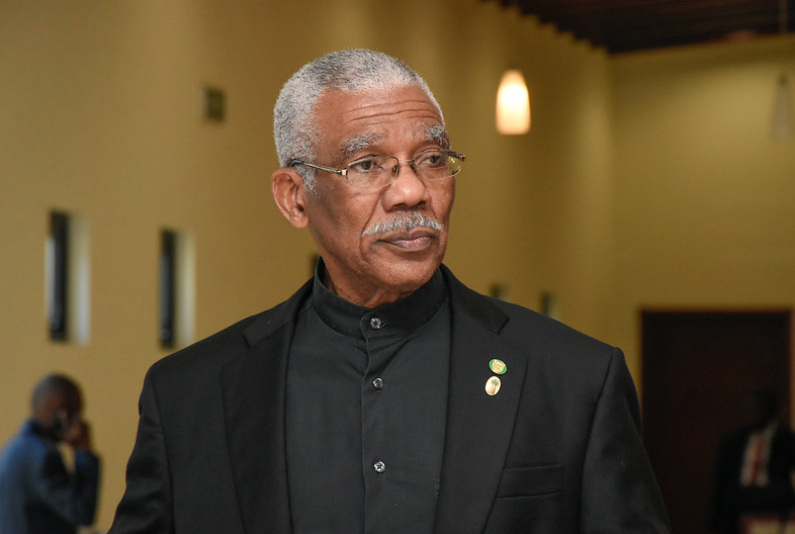 With the recount of votes cast at the 2020 elections set to begin on Wednesday, incumbent President David Granger has given the assurance that he will accept the results following the declaration by the Elections Commission.
In an address to the nation moments after the order for the recount was gazetted, President Granger said he welcomes the commencement of the recount.
"I have said, repeatedly, that I shall accept the declaration of the results by the Elections Commission, which will allow for a democratically elected government to be sworn-in to office", the President stated.
The President said he is satisfied that the hurdles have been cleared for the Elections Commission to conduct the recount and he is also satisfied that the Commission's Secretariat is prepared fully to execute its mandate.
He said "I am pleased to learn that a CARICOM High-Level Team has arrived in Guyana to observe the recount process in response to the Commission's request. The Elections Commission must be allowed to do its work in accordance with the Constitution. I urge all Guyanese to be patient as we await the outcome of the national recount".
Mr. Granger reminded that he was the one who initiated the recount with support from CARICOM. He said while the elections were free, fair and orderly, the subsequent events resulted in the prolongation of the process beyond the deadline for the declaration of results as there were moves to the Court.
"I have complied always with the rulings of the Courts. I have never interfered, intervened or intruded in the work of the Elections Commission; its independence is respected, and I have upheld always the Constitution of the Co-operative Republic of Guyana, which is the supreme law of the land", the President said.
The President who is seeking re-election under the APNU+AFC banner is urging Guyanese to be patient with the process.