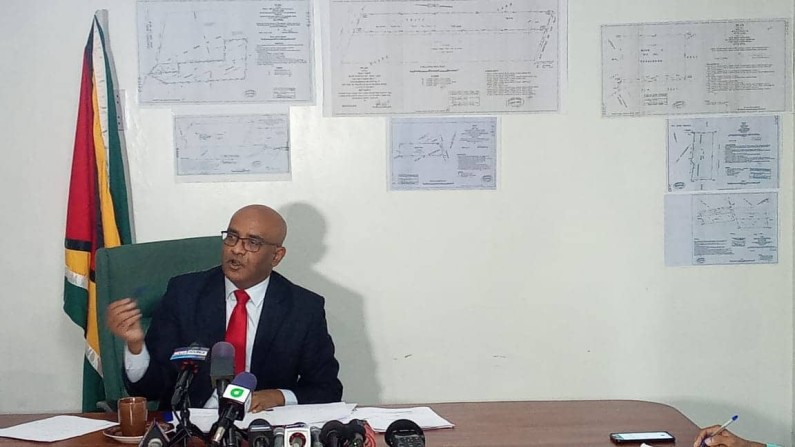 With several maps laid out on a wall behind him, Opposition Leader Bharrat Jagdeo used the majority of his Thursday afternoon press conference to accuse the Ministry of the Presidency through the Lands and Surveys Commission of alleged corruption in the leasing of state lands.
Jagdeo pointed to a number of land leases and claimed they were all handed out recently to officials who worked close to the government.
He claimed that the majority of the leases came after the no-confidence motion and that it should be seen as land grabbing.
But the Lands and Surveys Commission has rubbished the Jagdeo statements as misinformation and lies. Head of the Lands and Surveys Commission, Trevor Benn told News Source that that there has been no land grabbing under his watch and everything that has been done at the Commission under his watch since 2016 could stand the test of any scrutiny.
Benn told News Source that some of the leases highlighted by Jagdeo were actually approved under the former PPP government, but are now being issued. He said in some other cases, the applications for the leases were on file for several years.
Benn said he will offer more details when he hosts a press conference later this morning.
During his press conference, the Opposition Leader singled out African Rights Activist and Economist, Eric Phillips, who now works with the State Assets Recovery Agency, as one of the beneficiaries of land leases.
Jagdeo claimed that Phillips had been granted a lease of 3000 acres of land in different parts of the country.
But in a statement on his Facebook page, Mr. Phillips called the Opposition Leader a "liar" and said Jagdeo knows that he applied for 1000 acres of land in 2013 under the PPP Civic as an investor to create an integrated farm project in the Essequibo region.
Phillips said his application "disappeared" for two years and was suddenly found just before the last elections in 2015.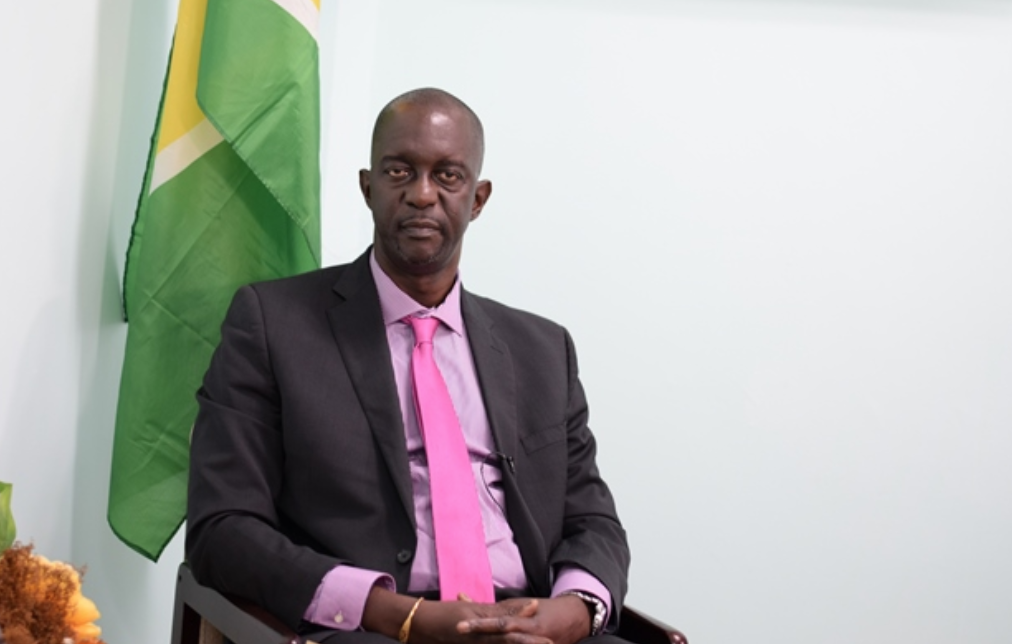 "By that time in 2015, my investor had been frustrated enough to move on. Still, I pursued the project and when, after countless hurdles, the land was identified and I paid all the fees".
Jagdeo also listed at least three other persons who work in the government and two businessmen as being beneficiaries of recent land leases, that he has deemed questionable.
News Source has been unable to reach the officials and the businessmen.
The Opposition Leader sought to link the President to the leases saying that the Lands and Surveys Commission falls directly under the President's watch and while the President is held up on a pedestal, he needs to answer to the alleged questionable acts in the departments under him.
When questioned at the press conference as to whether he would cancel the leases he complained about if the PPP gets back into power, Jagdeo said he would first have to see if the leases are above board.