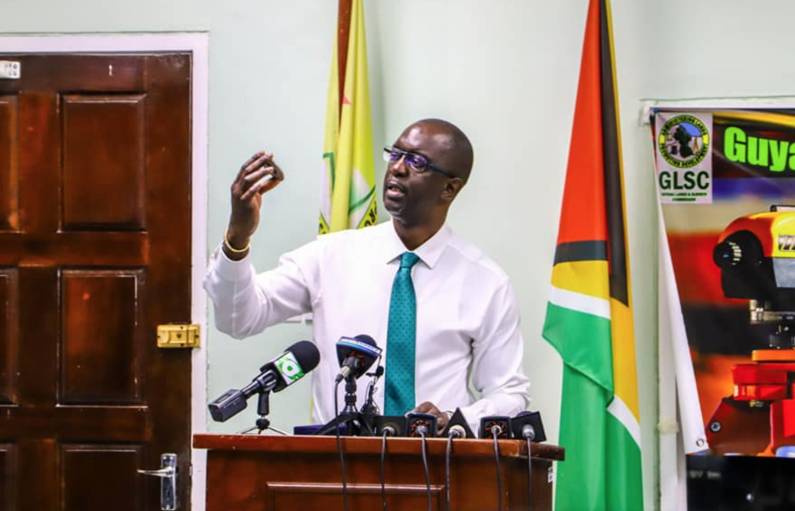 In his first gazetted order, President Irfaan Ali has stripped the Commissioner and CEO of the Lands and Surveys Commission of the power to issue and approve land leases. That power is now back with the President himself.
In the published gazetted order, President Ali has revoked the powers which were transferred to the Lands Commissioner under the last government.
It was back in 2016 that President David Granger delegated the powers to the Commissioner of the Lands and Surveys Commission.
That order read that "The Commissioner of the Guyana Lands and Surveys Commission is hereby deputed to exercise on behalf of the President the functions relating to the sanctioning of renting and granting of leases, licences, and permission of occupancy of all Public Lands (government lands under the meaning of the Lands Department Act and State Lands under the meaning of the State Lands Act), conferred on the President by the President by the Lands Department Act and the State Lands Act respectively".
The PPP had strongly criticized that move. Still the former government went ahead with that plan.
Back in 2019, the PPP had also accused the Lands Commissioner of leasing large plots of land to supporters of the APNU+AFC coalition. But the Commissioner, Trevor Benn, fired back and proved that most of the leases that he was granting had already been approved under the same PPP government that was complaining.
Benn is credited with turning around the Lands and Surveys Commission by modernising its system, remapping the country using the latest technology and making the entity financially viable.