Opposition Leader Bharrat Jagdeo today welcomed the firing of the British Special Advisor to the Special Organised Crime Unit, Sam Sittlington and the resignation of the British Deputy Head of the same unit, Sheronie James.
Sittlington's contract was terminated by the British High Commission following revelations that he has registered a private fraud investigative company in Guyana. Ms. James said she resigned to avoid compromising confidentiality issues related to her work as a financial crimes expert.
At his press conference this morning, Mr. Jagdeo, who has been under probe by SOCU, said the two British financial crimes investigators were part of a "cabal" that he believes targeted his party, the People's Progressive Party.
"We believe that these two persons were part of the cabal that were targeting PPP officials and there are still a few others in there", Jagdeo said.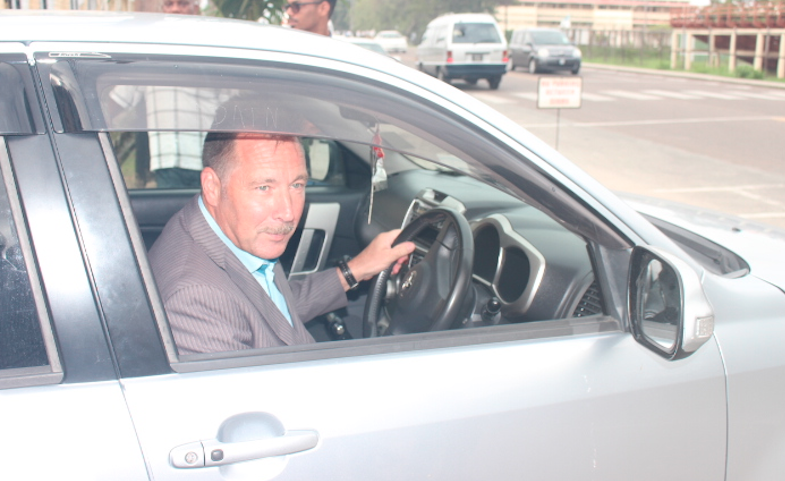 Mr. Jagdeo, who has invoked Presidential immunity to avoid questioning by SOCU investigators, told reporters this morning that SOCU was set up to lend support to the Financial Intelligence Unit to go after drug lords and money launderers, but claims that since the coalition took office, it was converted into "an assault unit" against opponents of the Government.
The Government has repeatedly denied his claim.
SOCU is still carrying out investigations that involve a number of officials of the former PPP Civic government. It was SOCU that filed 19 fraud charges against former Housing Minister Irfaan Ali. Those charges are still before the Courts and are related to the sale of land at below market prices to former PPP Government officials.
Ali has proclaimed his innocence and was recently elected as the Presidential Candidate for the People's Progressive Party, being heavily supported by Mr. Jagdeo, who first appointed him to a cabinet position in his former government.