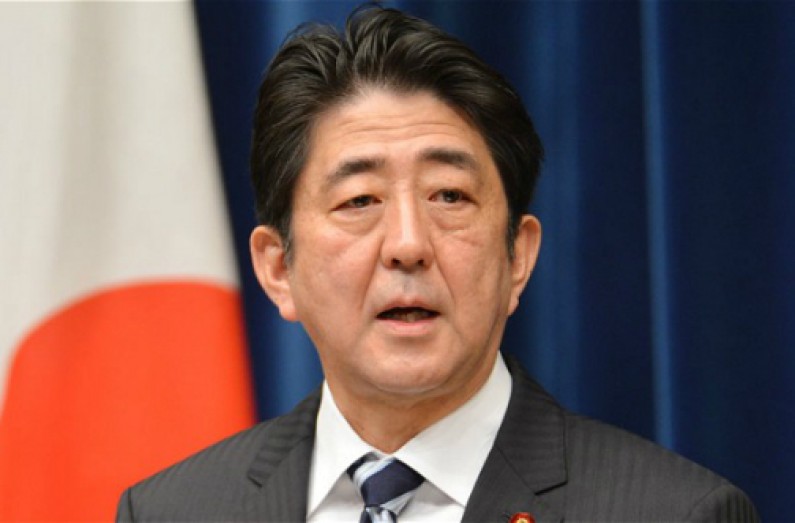 (CARICOM)  Heads of Government of the Caribbean Community (CARICOM) "were heartened" by their Japanese counterpart's positive response to a number of issues raised during their one-day summit on Monday.
Speaking at a Joint Press Announcement in Port of Spain, Trinidad and Tobago following the first ever CARICOM-Japan Summit, CARICOM Chairman Honourable Gaston Browne, Prime Minister of Antigua and Barbuda said he and his colleague leaders "are heartened" by the response of the Japanese  Prime Minister on a number of issues such as reform of international financial governance. "The case therefore would need to be made to the international community by Development Partners such as Japan, for new alternative sources of development financing to be made available to CARICOM States and other Middle Income countries with similar vulnerabilities," he said.
This is of particular importance to CARICOM countries faced with the loss of concessionary development financing due to their classification as Middle Income Countries which precludes them from access to such funding based on their per capita income. Prime Minister Browne said "we welcomed Japan's support for including the issue of vulnerability in this regard as a criterion."
The regional leaders stressed to their counterpart that Japan's support through using its influence in institutions where these determinations are made was needed. "CARICOM would welcome Japan's assistance in advocating on behalf of the Caribbean Region in fora such as the United Nations, the G8 and G20, so that there could be a better understanding of the problems that these countries face," the CARICOM Chairman added.
The Leaders discussed areas ranging from climate change through sustainable development and co-operation in the international arena. Prime Minister Abe stated that Japan's policy towards CARICOM consisted of three pillars. These he identified as cooperation towards sustainable development including overcoming vulnerabilities particular to small island states; deepening and expanding bonds founded on exchanges and friendship; and cooperation in addressing challenges of the international community.
Stressing Japan's solidarity with the CARICOM Member States, the Prime Minister said Japan itself was a country that included small islands. "Japan and CARICOM countries are maritime island nations,  surrounded by the ocean, enjoying its blessings, and regarding the safety of the ocean as the safety of its own," he added.
Japan, Prime Minister Abe said, looked "to dramatically expand" the reach of exchanges with CARICOM which were already elevated through the Japan-CARICOM Friendship Year 2014. The parties agreed that there should be regular meetings to further strengthen the relationship.