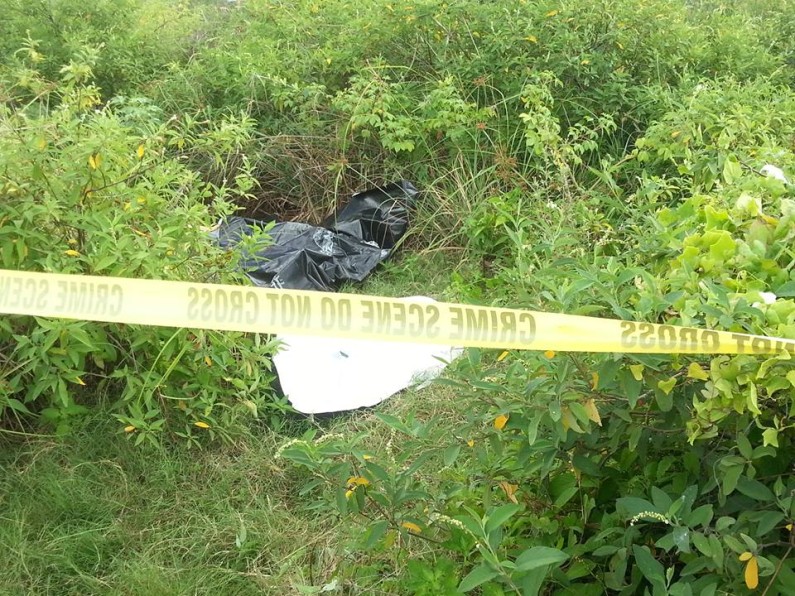 The Guyana Police Force on Monday reported that an autopsy has been completed on the remains of the woman's body which was found in a clump of bushes in the Pattensen/Turkeyen area on the East Coast of Demerara.
The post-mortem examination which was done on Monday morning by Pathologist Dr. Nehaul Singh, found that the woman died as a result of "incised wounds to the abdomen".
That finding indicate that the woman who is still to be identified was stabbed to death. The body was in  a badly decomposed state and while police investigators suspect that it  may be the remains of missing school teacher, Nyozi Goodman, a DNA test would have to be conducted to confirm that suspicion.
Although, Guyana recently opened a multi million dollar forensic laboratory, the new lab is unable to currently conduct DNA testing. Social Rights Activist, Mark Benschop, has since indicated that The Benschop Foundation has offered to stand the cost for the DNA test whether the test will be done locally by a private company or overseas.
He said the Guyana Police Force has been informed of the offer and it now appears that the Police Commissioner will have to make a decision on whether to take the offer up as the investigation is ongoing. Mr. Benschop who has been leading a number of search teams for the missing teacher, told News Source that the family of Nyozi Goodman needs closure and that closure ought to be provided.
Goodman has been missing for over three weeks. She was last spotted alive just after a game of basketball that she attended with another teacher and students from St. Stanislaus College where she served as a Geography teacher.
Police investigators are still digging through bits and pieces of evidence that were found at the scene where the body was found last Thursday evening. There are reports that a belt, an underwear and a used condom are among the pieces of evidence that were gathered by the crime scene investigators.
The probe is continuing.