Opposition Members of Parliament Christopher Jones and Annette Ferguson were this morning charged for participating in an illegal procession. Ferguson also faced an additional charge for allegedly ostructing a Police Officer.
The two pleaded not guilty to the charges and were released on @20,000 bail each.
Opposition Leader Joe Harmon was at the Court.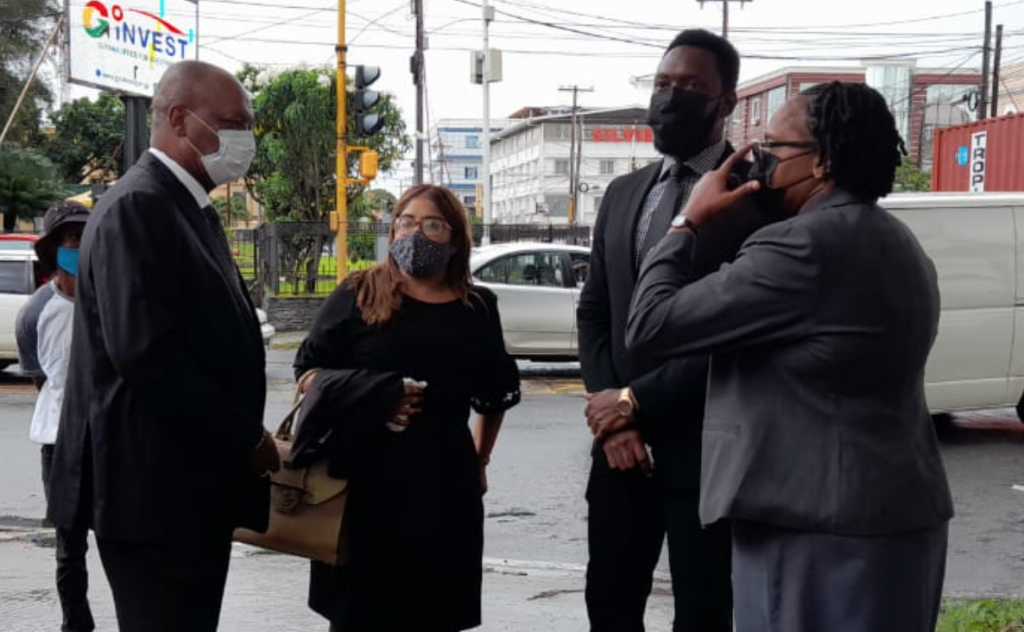 The Opposition APNU+AFC has accused the Police of following political directions to go after members of the opposition.
The charges relate to a gathering outside the High Court on the 26th April that followed the ruling by the Chief Justice on the election petition case.
The Police said no permission was granted for the march.