The Guyana Police Force has filed charges against Opposition Members of Parliament, Christopher Jones, and Annette Ferguson along with several others for allegedly participating in an illegal procession.
The charges date back to the 26th April when there was a gathering outside the High Court for the election petition ruling and a protest March just after the ruling.
Jones and Ferguson and a number of APNU+AFC supporters have received a summons to appear at the Georgetown Magistrates' Court on Friday.
They are to be charged with taking part in a procession without permission of the Chief Officer of Police.
In a statement to News Source, Jones who is the Opposition Chief Whip in Parliament, said the move to file charges is another clear case of victimization and political with hunting spearheaded by the Police.
"It is a continued victimization of political activists in this country and with political use of the Guyana Police Force by the People's Progressive Party Civic to silence Opposition members and political activists in this country. It is a dangerous precedent being set and if the PPP believes in some way that this could be used to silence me or deter me from my activism, its no way and this is making me much stronger", Jones said.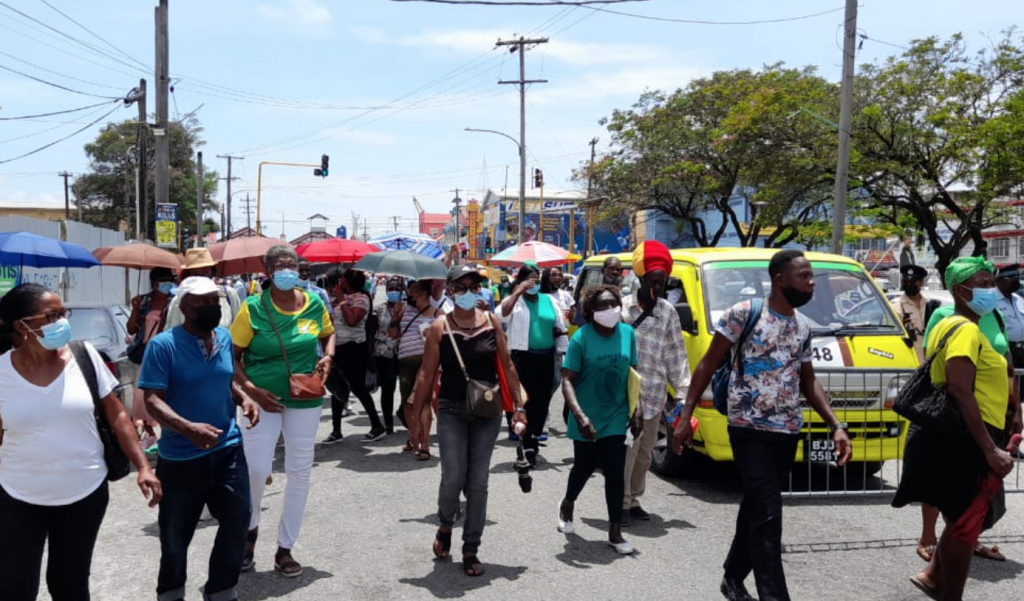 The Member of Parliament said he is convinced that political directions have led to the charges.
He said, "what I want the world to see is the dictatorial tendencies of the PPP that we spoke about ad nauseam, it is this again being played out in this scenario, it is a blatant use of the Guyana Police Force to silence Opposition Members and to trample on the right to free movement".
Jones said he was at the Court for the hearing on the day of the protest. He said he left the Courthouse and went to pick up his car, walking along Regent Street in the process. He denied leading any illegal procession.
The Member of Parliament said a battery of lawyers will be at the Court to make representation on his behalf.