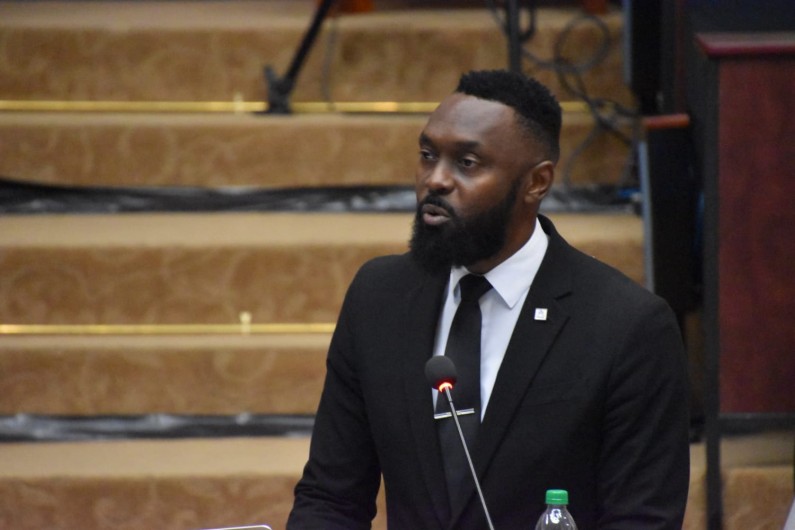 Opposition Chief Whip Christopher Jones has called for a better working relationship between the government and Opposition, noting that the current situation has resulted in the non-appointment of several key officials.
In addressing issues related to governance, MP Jones said the Opposition has always been ready to work with the government on important issues, but noted that there appears to be an unwillingness on the part of the government to engage.
"There cannot be good governance unless there is a productive relationship between the Opposition and the Government. This is not the case for the following reasons; refusal to engage the Opposition on the identification of nominees for state boards and the non-adherence to constitutional procedures on the appointment of key constitutional bodies," Mr. Jones said.
He said the government's stance of not engaging the Leader of the Opposition on important matters is unfortunate and creates a sense of uneasiness in the society.
"Engagement with the Opposition is in the best interest of the country. It can promote stability at a time when it is needed, given the investments the country is attracting as a result of the oil and gas sector and the ongoing infrastructural development as well as the non-consultation of the Main Opposition on budget preparations and other important matters of national significance," Mr. Jones related.
On the other hand, Jones pointed out that the failure by the National Assembly to have regular sittings is also hampering good governance in Guyana.
"There is a clear need to make Parliament stronger and more effective. The opposite is the case. This is illustrated by the irregular holding of meetings of Parliamentary Committees; The Parliamentary Oversight committee on security chaired by the Prime Minister has never met, The Standing Orders Committee, The Assembly Committee, The Instrument Committee have all never met and there is a scarcity of sittings of the National Assembly", the Opposition Member of Parliament said.
He said the burying of Opposition motions and unfair rulings by the Speaker also remain matters of concern to the Opposition.
The Opposition has repeatedly called out the Government on issues related to Governance and has even engaged the country's international partners and the diplomatic community on the issue.