Tempers flared in the National Assembly this afternoon forcing the Speaker to suspend the sitting of the Committee of Supply after Opposition Members protested his decision not to allow the Opposition Leader to raise a report of physical assault on one of its members by a Government Minister.
Opposition Member of Parliament, Tabitha Sarabo-Halley complained this afternoon that she was physically assaulted by Public Affairs Minister Kwame Mckoy on the corridors of the Arthur Chung Conference Centre, where sittings of the National Assembly are currently taking place.
Minister McKoy is accused of hitting the Opposition MP to her face with his phone.
Sarabo-Halley has since provided a statement to the police on the alleged incident. McKoy has denied that he assaulted the Opposition MP.
Following the reports of the incident, Opposition Leader Joe Harmon rose on a point of order to bring the matter to the attention of the Speaker, but his request was denied.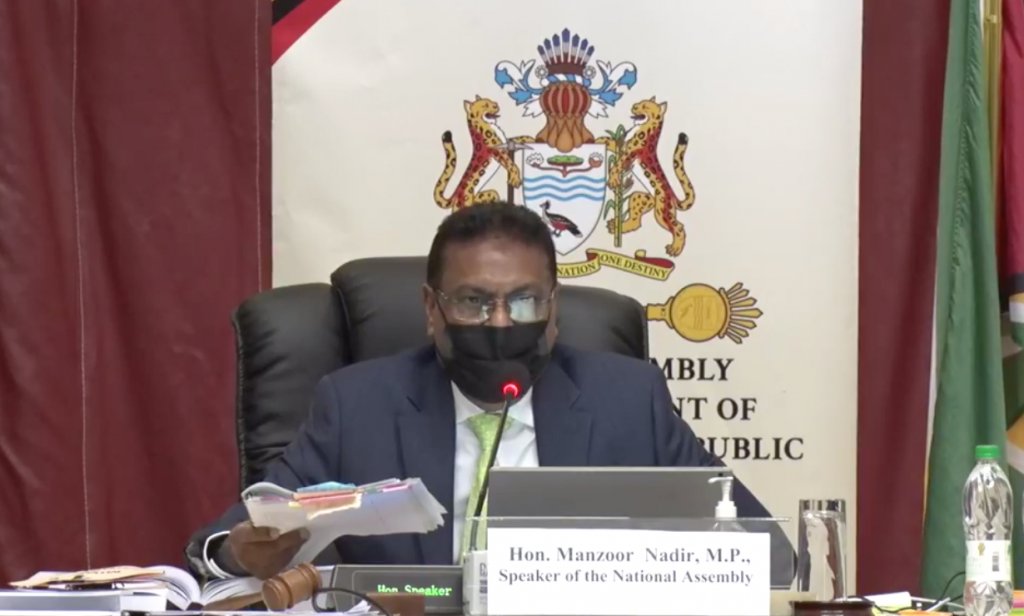 The move by the Speaker caused the Opposition MPs to at first storm out of the National Assembly, but moments later, eighteen of them led by the Chief Whip Christopher Jones returned to the House requesting a hearing from the Speaker.
"Mr. Speaker we have 18 Members of Parliament who are standing on their feet Sir and in keeping with the standing orders, we must be heard." Mr Jones requested.
That request was once again denied by the Speaker.
Speaker Manzoor Nadir explained that for him to hear the Opposition's complaint, he would have to first dissolve the Committee of Supply and convene the Assembly. That explanation was met with the loud thumping of desks by the Opposition MPs, drowning out the Speaker who failed to restore order.
Mr. Nadir eventually rose from his seat and took his leave from the Assembly as Government MPs gathered around Minister McKoy to get details of the alleged incident.
The matter is being investigated.