The National Budget was passed on Thursday even as the Opposition APNU+AFC continued its protests in the National Assembly over the alleged assault of one of its members, Tabitha Sarabo-Halley.
At the start of the examination of the budget estimates, Opposition Chief Whip Christopher Jones rose to his feet to again express concern over the assault allegations.
He was told by the Speaker that he should bring a motion to the House for the matter to be discussed. That advice set off more protests by the Opposition as members started to bang on their desks.
The Speaker was later forced to suspend the sitting of the committee again as the protests continued loudly.
When the Speaker eventually returned, the Opposition members stood again, demanding that Government Minister Kwame McCoy be removed from the Assembly over his alleged assault of Opposition Member Tabitha Sarabo-Halley.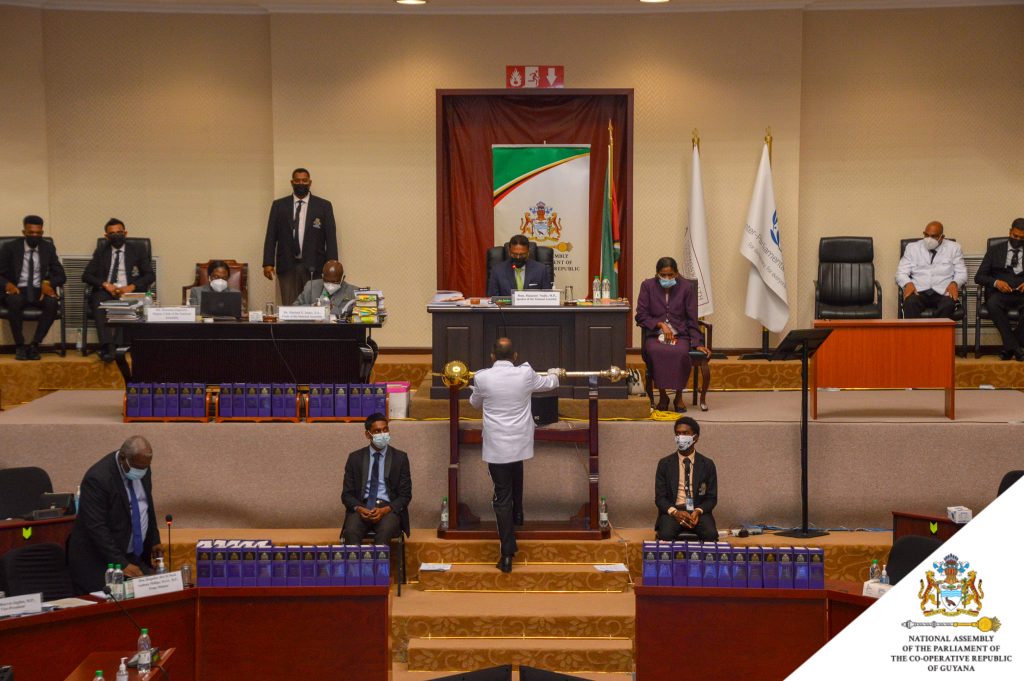 The Speaker reminded that he cannot remove the member from the Assembly over an alleged incident that occurred on the outside. 
Opposition Members remained standing as the Speaker proceeded with the consideration of the estimates with no questions or clarifications being asked or sought.
Within an hour, consideration of the estimates was completed even in the noisy assembly.  With that consideration completed, the Finance Minister quickly moved and got the budget passed.