Opposition Member of Parliament, Bishop Juan Edghill joined the group formerly known as the Movement Against Parking Meters, in a protest outside the President's Office today, calling for early elections.
The small group now sells itself as the Mass Action People's Movement.
Mr. Edghill used the protest to tear into members of civil society, saying that too many of them are quiet about the political situation in Guyana and appear to have been compromised.
"My message here today is to send a message to the civil society that has chosen to go silent because some of them have sold their birthright to this government. They have been compromised in several different ways. They have accepted national awards and all the rest of it, so they cannot come out and say wrong is wrong and right is right. They have chosen to hide behind their curtains and peep out" Edghill said.
The former Junior Finance Minister also fired off at other religious leaders, accusing them of whispering and not acting.
He said "we can no longer sit in our temples, our mosques and our mandirs and offer whispers. The power of the people is always greater than the people in power. The voices of the people must be heard and righteousness must come back to this nation".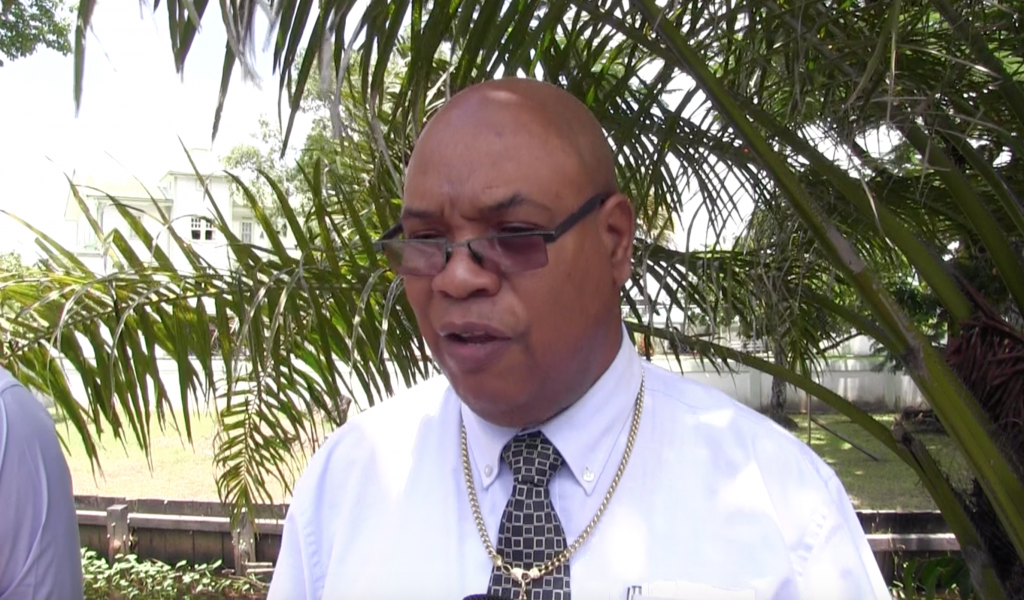 While Edgill repeatedly said he was at the protest as a religious leader and not a politician, he said the fight against the government must not be for the opposition People's Progressive Party only.
Other members of the group said the President needs to dissolve parliament and call elections soon.
President David Granger has said he will call elections when he has been advised of the readiness of the Guyana Elections Commission.
The Elections Commission is expected to meet again tomorrow to address issues related to early elections and its readiness.