High Court Judge Nareshwar Harnanan this afternoon ruled that the case taken before the Court by Attorney Timothy Jonas challenging the appointments of Senior Counsel by former President David Granger in 2019 has no merit and therefore all of the orders that were sought were refused.
Jonas, who has since been appointed a Senior Counsel himself by President Irfaan Ali, was challenging the last set of appointments by former President Granger on the grounds that in his opinion, there is no statutory or other power conferred in the President to make a decision to appoint Attorneys-at-law to the dignity of Senior Counsel.
The Judge did not find favour with that position and ruled that the historical background of appointment of Senior Counsel cannot be disputed.
Justice Harnanan also shot down the contention the President's appointment was trespassing on the work of the judiciary.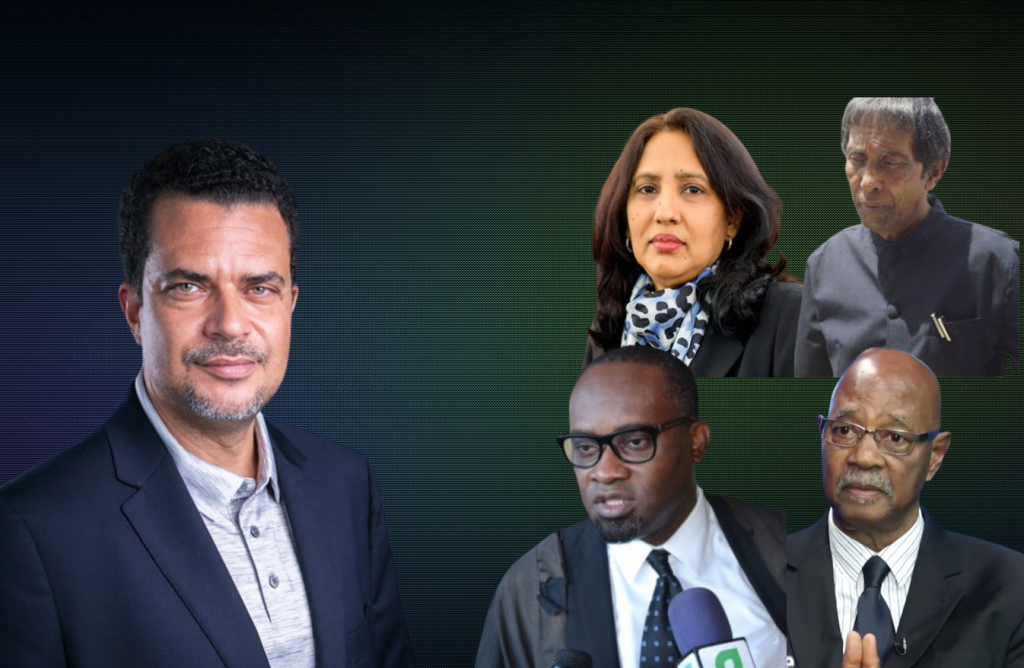 He said there is no nexus that the independence of the judiciary is compromised by the President's appointment of Senior Counsel. The Judge made it clear that the appointments in no way directs the Court how it must treat the appointees, adding that all Courts shall and have been exercising their functions independently.
The Judge said there has been no evidence provided during the hearing that would support any intrusion of the President in the Court by the appointment of Senior Counsel.
Justice Harnanan also found that there was no issue of the constitutionality of the appointments. He however noted that the time may be right for a review of the appointment process for there to be more transparency. He noted the statement by the Attorney General during the hearing that the Government will be moving in that direction. He welcomed the statement.
The Attorney representing Mr. Jonas has asked the Court for there to be no costs awarded since the case was a public interest one. However, the Attorney General and one of the other Attorneys representing one of the respondents told the Court that there should be some costs awarded.
The Judge has asked for arguments and positions on that issue to be submitted before he makes a decision on assessment of costs.