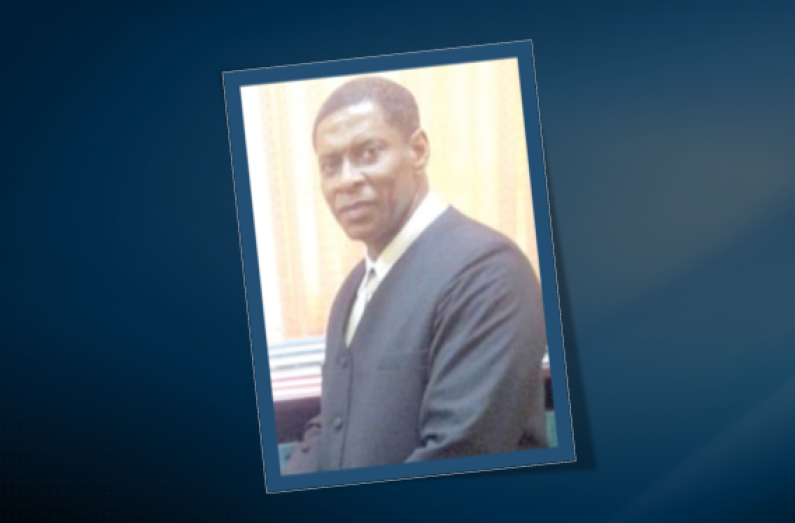 Justice Franklyn Holder this morning indicated that he has decided to recuse himself from further hearing the case involving the government and suspended Chairman of the Public Service Commission, Carvil Duncan.
The Judge's decision, came days after Prime Minister Moses Nagamootoo made a request for him to recuse himself.
The Prime Minister is a respondent in the court case and in his request, he said he believes the well publicized fall out between the Judge and the Attorney General, who is representing the state's interest, could result in a hearing that is not fair.
However,  the Judge made it clear that his decision did not come in recent days.
In that statement to the Attorneys, the Judge pointed out that his decision to recuse himself "is not recent and is not informed by any skewed, illogical and improper reasoning expressed by some reported in the press but is one deeply rooted in my recognition and appreciation of what is required in the circumstances and in the interest of the administration of justice".
He added that "I find that it will be prudent, judicious and in the interest of the administration of justice that I recuse myself from the case".
Attorney General Basil Williams was a no show during the short hearing,  but was represented by Attorneys Judy Stuart and Colleen Liverpoool from his Chambers.
Justice Holder inquired whether the Attorney General would be making an appearance, and when he was informed that he would not be present, he calmly responded that it was "unfortunate."
Justice Holder recalled what transpired at the last sitting and insisted that the remarks by the Attorney General were disrespectful and insolent.
The Judge also noted that although the Attorney General was given an opportunity to apologise and avoid bringing the administration of justice into disrepute, he did not offer any apology.
Justice Holder said the Attorney General was given time to do what was fitting and proper, but instead he flipped and spun the matter to become politicized.
The case has now been sent back to the Chief Justice for reassignment.
Just over a month ago, the Judge had written to the Chancellor of the Judiciary complaining about the "disrespectful" behaviour of the Attorney General in his courtroom during the last court date.
The Attorney General had denied any wrongdoing and never offered an apology in the matter, although one was requested by the Judge.
In that complaint to the Chancellor, the Judge had declared that he will not sit through the case any further or any other case involving the Attorney General until the Attorney General apologises for his behaviour in the courtroom.
In his request for the Judge to step down for the case, the Prime Minister pointed out last week that "the Judge had the power to handle the alleged incident between himself and the State's Attorney General, amicably in court instead of retiring to his Chambers without the formal rising of the Court."