A 15-year-old female student of the Linden Foundation Secondary School is a patient of the Linden Hospital tonight nursing a stab wound to her lower back.
The teenage girl and another girl were involved in an afternoon fight after they left school.
It was during the roadside brawl that a third girl attacked and stabbed the 15-year-old.
The entire incident was captured on camera and the girl seen doing the stabbing is believed to be the older sister of the one who was involved in the fight with the 15-year-old.
The injured girl could be seen walking around in a confused state with the knife still stuck to her lower back as she pleaded with persons to get her to the hospital.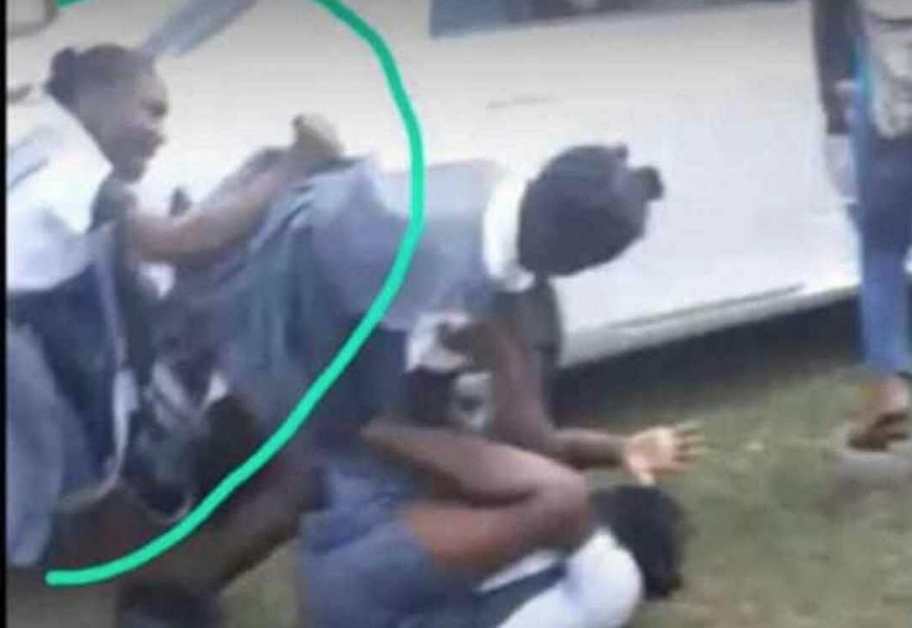 Other students along with some older persons managed to stop a car and rushed her to the hospital as they pleaded with her not to pull the knife out.
At the Linden Hospital, she was rushed to the emergency ward then taken to the operating theatre where the jagged-edge knife was removed.
Sources at the hospital said she remains in a serious condition as doctors continue to tend to her.
The matter is now engaging the attention of the Police.