The issue of local content for the oil and gas sector took centre stage at a forum on oil and gas organised by the Georgetown Chamber of Commerce and Industry.
At the Wednesday evening event at the Duke Lodge, Professor Leyland Lucas, who is the Dean of the School of Entrepreneurship and Business Innovation, warned that a local policy for local content for the oil and gas sector should not ignore the diaspora.
He reminded that over the years, Guyana has lost a great deal of human resources to other countries and therefore qualified and experienced members of the Guyanese diaspora ought to be engaged on many of the issues related to oil and gas development.
"As we think about this concept of local content, we must understand that many of the benefits of local content will be experienced in Guyana years down the road. More importantly, as we think about this concept of local content, we have also got to bear in mind that over the past 30 plus years, we have been exporting our most important resource, human capital. And because we have been exporting human capital, now to take advantage of local content, the definition of local content cannot ignore the diaspora".
Mr. Lucas noted that the country needs to also examine the definition of "a local business", and how that business meets the expectations of local content, "without taking into consideration where it exists".
As a number of international companies move into Guyana ahead of first oil, concern continue to be raised about the absence of a comprehensive local content policy that ought to cater for and ensure a levelled playing field for local businesses.
Professor Lucas said as the local business community talks about local content, it must also ensure it is ready to take on the challenge.
According to Lucas, "very often when we engage in this conversation about local content, we end up talking about issues that give one the impression that we are ready to take advantage of it. Local content has to be managed in part because as a nation, over thirty-plus years, we have failed to develop a human capital development strategy. And so when the opportunity has now come up on us to take advantage of the massive opportunities that are coming as a result of the emergence of this sector, we are not going to be able to take advantage of it in a timely manner".
Oil and Gas Advisor to the Georgetown Chamber of Commerce, Attorney Charles Ramson Jr., explained to the forum that the development of Guyana and Guyanese must be seen as connected to strong local content policy.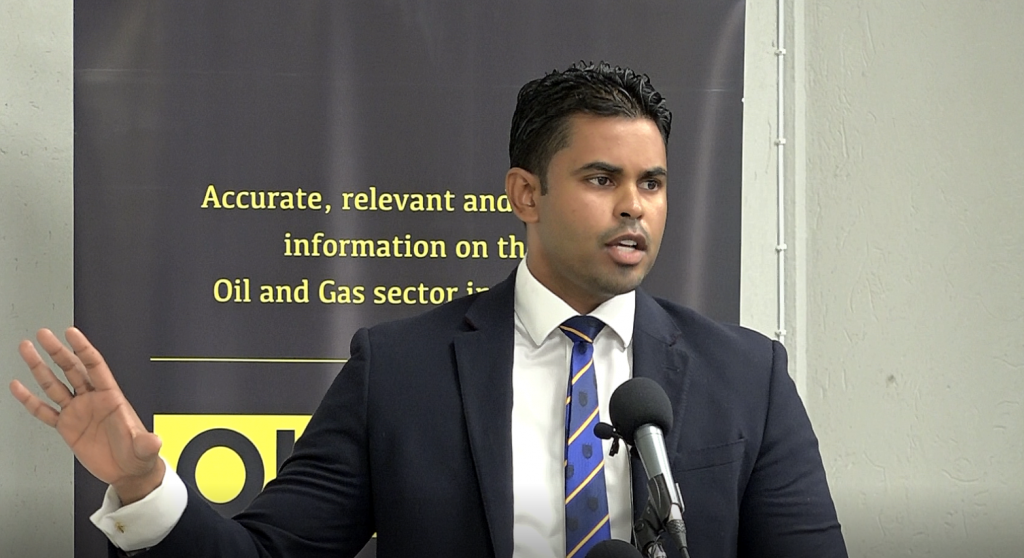 "Local content is a really important element as a part of the entire process to develop Guyanese, which is about Guyanese skills, Guyanese training, and capital acquisition as well", Mr. Ramson noted.
The Attorney said there is no effort to reinvent the wheel, but citizens must know that it is in their interest to be able to support the national leaders to support the implementation of a local content policy and legislation.
He said there is the need for more aggression on the issue of local content "at this point, but that aggression must not be debilitating to the industry".
While there have been calls for strong local content legislation, many in the business community are also of the view that it would be against World Trade Organisation rules and could also be seen as anti-competitive in the business world.
Head of the Department of Energy, Dr. Mark Bynoe, recently revealed that the country's draft local content policy will be ready soon.
It will be presented to the private sector and other relevant shareholders as part of the ongoing consultation.