The Government of Guyana on Monday formally launched the stakeholders' consultations for the country's local content policy for the oil and gas sector.
Addressing the stakeholders at the launch at the Arthur Chung Conference Centre, President Irfaan Ali said he hopes that the views of a wide cross-section of society will be captured so that a comprehensive document can be produced.
The President explained that this must be done so that the discussions over the next month is not overshadowed by the oil and gas sector only.
"But I want to say that Local Content is not about oil and gas alone, if that is our belief then we will be commencing the development of this document from a wrong perspective. While the oil and gas sector would be one that will be critically targeted in the local content strategy, the local content strategy is an overarching strategy that will cover every single sector of the development of our country." The President told the launching.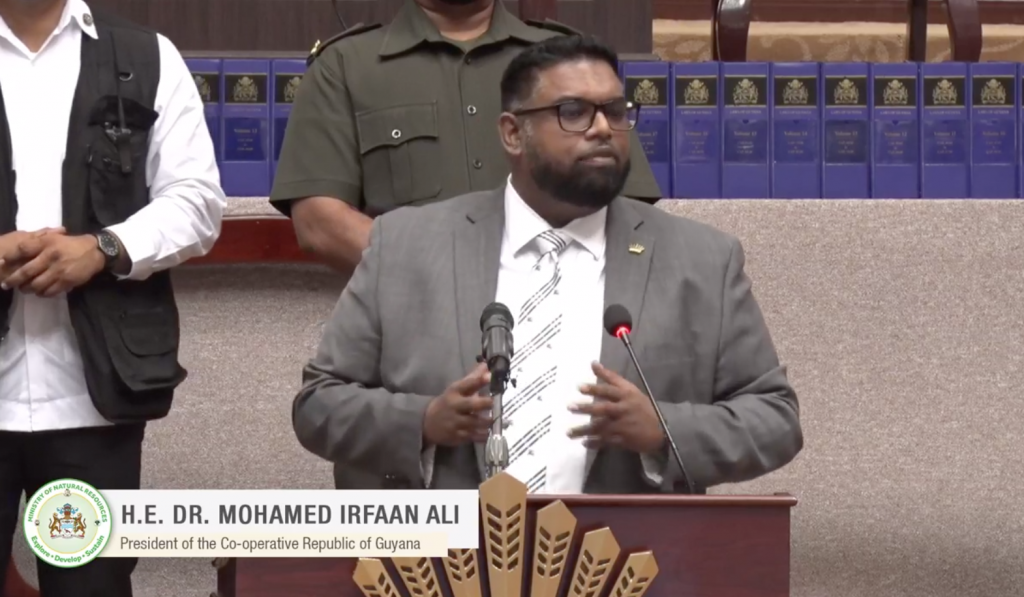 President Ali also said the policy must be responsive and cater to the needs of Guyanese. He added that every sector must understand the role they could play.
"That is why you will see there is focus on the insurance industry, the banking sector, the development of manufacturing and industrial capacity, rentals, human resource capacity, training and development and all the other emerging areas." The President stressed.
The President said as Guyana continues to grow and change in nature, different aspects of the economy will evolve and so too must the policy.
Consultations for the policy will be open for one month, during this time stakeholders will be given the chance to make presentations and submissions.
The process will be headed by the President of the Guyana Manufacturing and Services Association Mr. Shyam Nokta.