Minister of Natural Resources Vickram Bharrat announced today that his Ministry is putting necessary measures in place to ensure that Guyanese benefit from the oil and gas sector with its new Local Content Legislation.
During a consultation on the Local Content Policy, Minister Bharrat said a Local Content Secretariat has already been established to serve stakeholders.
He told a room of contractors and investors that the legislation is not going against foreign investment, it is simply ensuring that Guyanese benefit more.
"The local content legislation was never established, or the idea behind the local content legislation was not to stop foreign investment from coming into Guyana. (It) was not to create any hindrance to future developments or future investment coming into Guyana….. The only intention behind the local content legislation was to ensure that Guyanese benefit from this new sector, the Minister said.
It was noted that the Ministry of Natural Resources has committed to conducting a reassessment of Guyana's capacity as it relates to local content by the end of 2022. The assessment will focus on ascertaining the current status of the oil and gas sector when it comes to local content.
The consultation was told that Guyana's oil and gas industry continues to grow rapidly and in order for Guyanese people and Guyanese-owned businesses to benefit from the oil sector, there is a need for training and development opportunities.
The minister explained that "in just seven years we have moved from discovery to producing 300,000 barrels per day. We have already started the implementation of the gas-to-energy project. So the pace at which we are moving, we know that it will pose challenges; and one of those challenges is the capacity of our people certified and employed in the oil and gas sector. That is why we are establishing the institute of the college at Port Mourant in Berbice."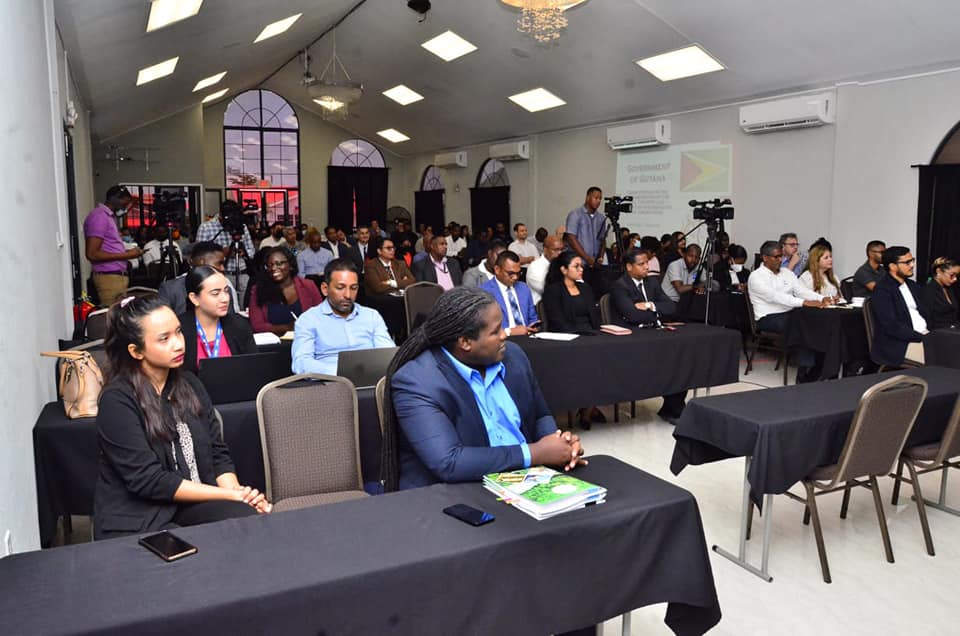 Contractors were told that the Government of Guyana is willing to work with them to ensure that Guyanese continue to receive benefits from the oil and gas sector.
The new Local Content Secretariat is now open to all stakeholders and its office is located on Cowan Street, Georgetown at the former Guyana Rice Development Board building.