With the objective of encouraging more reading, the world's largest floating book store has sailed into Guyana.
The Logos Hope ship was officially welcomed back to Guyana last evening at a simple ceremony.
Director of the Logos Hope, Pil-Hun Park, stated that they are once again delighted to be in Guyana.
He said as the world is changing and it is important for knowledge to be passed around and there's no better way to do so than to share a book.
"The vision of Logos hope is the advance the living of people everywhere, and this is achieved in several ways; sharing knowledge by making available books and sharing help by assisting education and social project, and sharing hope by affirming right value and the worth of every human being be for God", the Director said.
He further noted that the mission is always the same and it is hoped that the visit to Guyana will reignite interest in reading and books.
Prime Minister Moses Nagamootoo said he remains very impressed with the hope that Logos Hope brings, especially when it comes to the sharing of knowledge.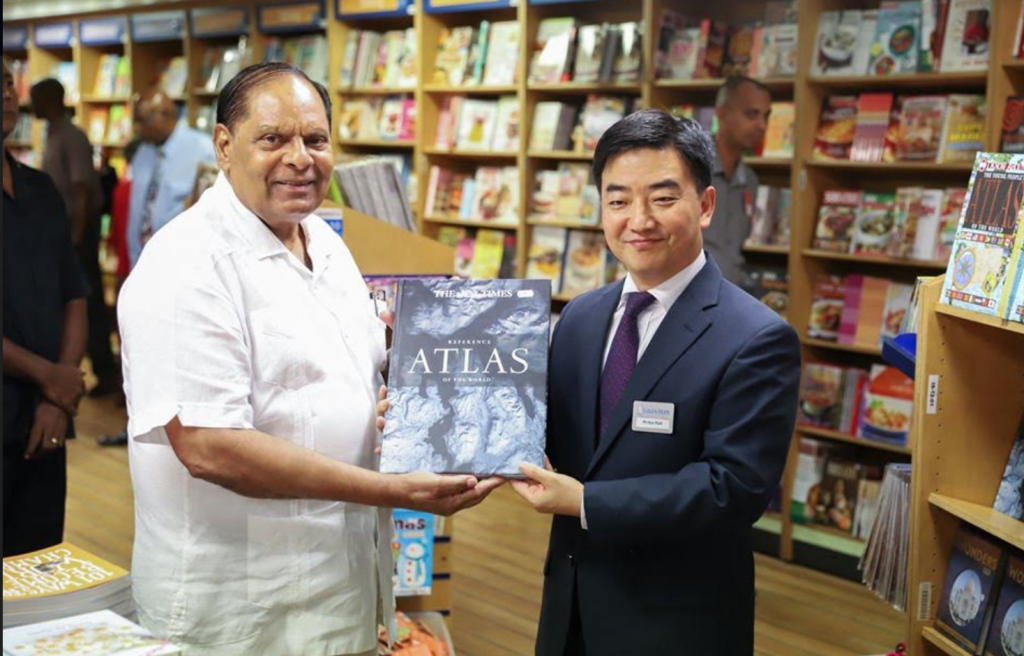 Mr. Nagamootoo explained the message of hope is needed as Guyana continues to overcome challenges.
"The Religious and the Ethical Values help to share important values that are important to our country, we are a small country and we are a developing  country, we have not overcome the challenges of the past and our people still suffer the anxiety of living in a country of high values, high moral standards and these are some of the challenges which we face and your message of hope, your message of goodness, your message of godliness can help us to promote in our country" the Prime Minister said   
MV Logos is operated by a German Christian charity.
It features a mobile bookstore with hundreds of thousands of books.
The ship is docked at the GNSC wharf and has already opened its doors to the public. It will be in Guyana until the 10th December.