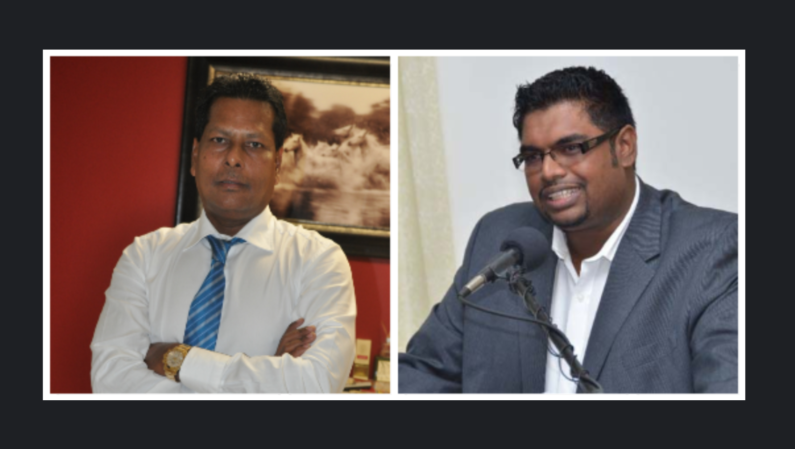 The recently formed political party, Change Guyana has taken the political opposition to task over its campaign promise to reopen the three closed sugar estates, saying such a move is totally impossible.
Presidential candidate for Change Guyana, Robert Badal, today said he is firm in his position that any plan to reopen closed sugar estates is just another plan to "fool the people".
Speaking at his weekly press briefing, the businessman said it is not possible to bring the sugar estates (factories) back into operation since that would mean replanting of cane and repurchasing of equipment, which would represent a substantial financial investment.
"From my business experience that is impractical. And I would say, I mean without any apology, they are trying to lie to the people, lie to the people again. You cannot close that sugar estate and after a year reopen that sugar estate. It is impossible," Badal said.
Presidential Candidate of the People's Progressive Party/Civic (PPP/C) Irfaan Ali has pledged to reopen the estates. He has made it an issue of his campaign.
The APNU+AFC government believes that Ali's claim is a ploy to get votes from those persons who live along the sugar belt.
Badal appears to agree with the government's position and said his Change Guyana party would have no interest in reopening the estates since that would cost billions of dollars.
He said Ali's promise is a political gimmick.
"Our alternative to those estates is to ensure that we return the existing estates to profitability, through reorganization and diversification. They had a long time since the 70's to have cogeneration in all sugar estates. Albion can produce alone 20 megawatts and the demand in East Berbice is 18 megawatts. You can power East Berbice by cogeneration. But you know what's the crux of it, it's the leadership. The lack of business experience that we bring to the table."
The PPP/C has dismissed criticism that its plans to reopen the sugar estates are unrealistic while maintaining that the party has a sound plan to resuscitate the industry. 
Mr. Ali has promised that under a PPP Civic government, he will ensure the estates closed by the current government are back up, running efficiently and turning a profit.
The PPP Civic had also closed down a number of sugar estates during its time in government. There were no efforts to ever reopen any of those estates.