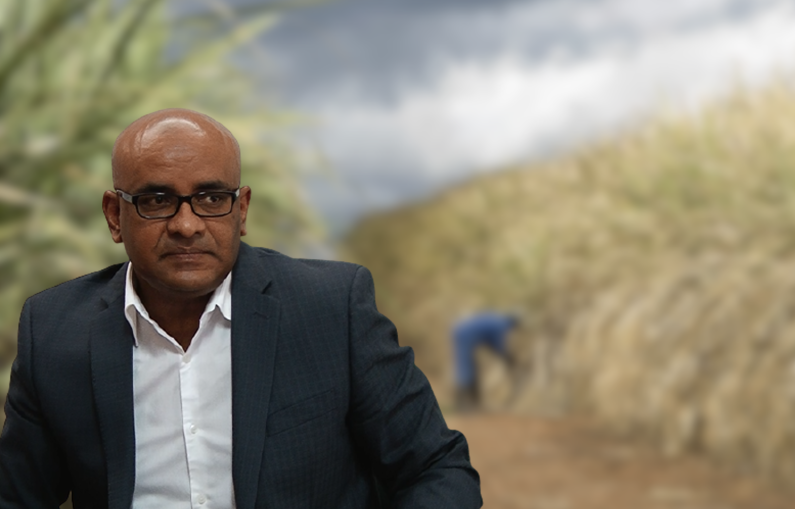 Vice President Bharrat Jagdeo has acknowledged that it will take a long time before sugar estates in Guyana can return to any form of viability.
In a video statement released by his office, Mr. Jagdeo said the government has realized that in some areas it cannot return to sugar and has to create an alternative for workers in those areas who were laid off after those estates were closed.
"Right now there is a plan at Wales… that will generate thousands of jobs, our plans for Wales development and development on the West Coast in region 3 and we have already seen many of the people who were working with GUYSUCO, absorbed into those activities and there will be new opportunities there," Mr. Jagdeo said yesterday.
In Enmore, the government is working on industrial estates for the East Coast and is partnering with a private developer to absorb persons wh lost their jobs on the East Coast.
In Berbice, the Vice- President explained it is difficult to get certain investments there, as a result a decision was taken to return to sugar there.
"So timeline for viability on sugar is linked to how quickly we decouple sugar from other activities, and so going purely after sugar itself it would mean a longer term return to viability. If we can merge sugar with other economic activities on these estates which we are trying to do then we can achieve overall viability faster," the Vice-President said.
The Vice- President said the government will be examining several proposals for the sugar industry in the new year.
He acknowledged too Guysuco has not only a financial problem, but a production problem noting that the Albion estate produces about 50% of the country's sugar and recent floods have destroyed almost 80 percent of the cane for the next crop which will worsen the woes in the sugar belt.
For this year alone, the Guyana Sugar Corporation has received over $6 Billion from the national treasury in the efforts to keep the struggling sugar industry afloat.