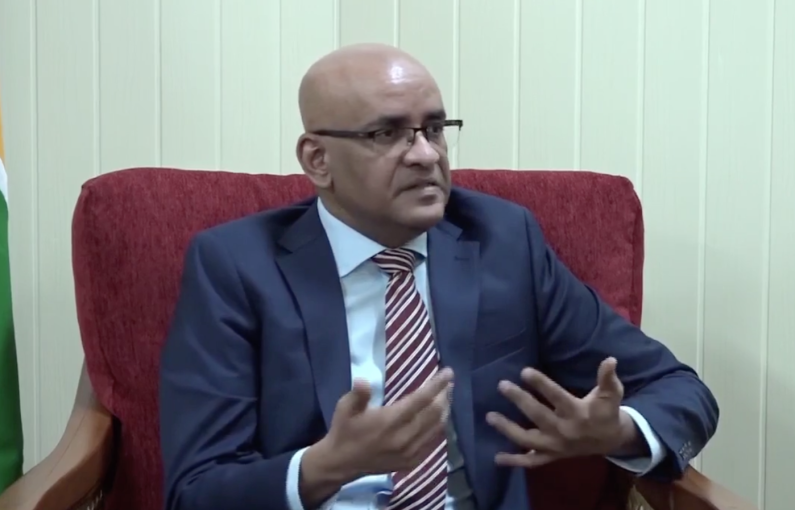 Vice President Bharrat Jagdeo has announced a 7% salary increase for sugar workers, in keeping with the salary increase that was only recently announced for public servants.
Mr. Jagdeo met today with GUYSUCO Chief Executive Officer Sasenarine Singh, the Guyana Agriculture, and General Workers Union, and the Minister of Agriculture, Zulfikar Mustapha to finalize the increase.
"As you would recall back in April when I met with sugar workers who were terminated, I indicated that apart from the $250,000 grant that we were going to give to those workers who were terminated—that there would be s salary increase for the sugar workers this year," the Vice President said in an interview with state media representatives.
The Government has dodged questions about whether workers who were rehired by GUYSUCO were also paid the recent severance cash grant. Severance packages had already been paid to the sugar workers under the previous government when it closed some of the sugar estates.
Although the previous government pumped billions of dollars into the sugar industry, Mr. Jagdeo said the salary increase to the sugar workers is to correct a wrong that was done by the previous administration adding that no increases were given to the sugar workers for that period.
Jagdeo said the increase to the sugar workers is reparative justice.
"I promised at that time that whatever the public servants got the sugar workers will also get and so we have decided that the 7% increase will also be awarded to the sugar workers," the Vice President said.
The 7% percent payout will be made before the end of the year.
GAWU has welcomed the move by the government as a step in the right direction.
" For the GAWU, the decision by the Government to provide workers with a seven (7) percent rise in pay equivalent to their counterparts in other sectors of the State marks a reversal of the policy of discrimination that was meted out to them during the Coalition Government," GAWU said.
Only recently the National Assembly approved another $3 Billion out of crop support for the sugar company which continues to struggle.