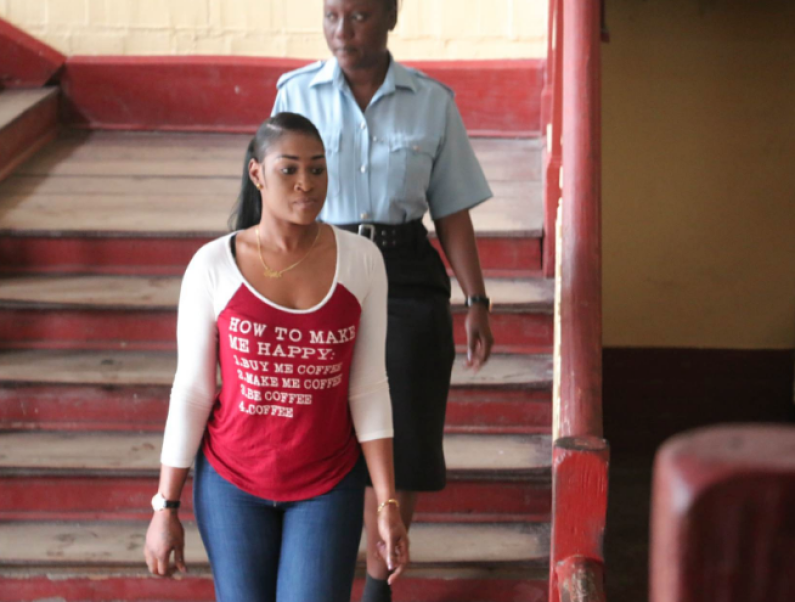 Just a few weeks after being charged in connection with one assault case, local beautician Lolita Callendar was back in front of a City Magistrate this morning to face another assault charge. 
This time, the make-up artist was charged in connection with a street fight that came on the heels of a Facebook confrontation with another beautician, Onika Pompey.
27-year-old Lolita Callender aka Lola stood before Principal Magistrate, Judy Latchman and denied the allegation made against her.
The Court heard that on the 6th April at Leopold Street, she inflicted grievous bodily harm on Onika Pompey.
The Police Prosecutor had no objections to bail and later told the Court that on day in question, the two who are known to each other but are not on speaking terms, had a fight in the street and it was during that confrontation that Lola allegedly inflected several injuries about the Pompey's body. Those injuries included a number of bites.
In addition to the charge against Lola, an arrest warrant was issued for the victim, Onika Pompey, as charges are likely to be laid against her for assault too.
In the circumstances, the Magistrate released Lola on $80,000 bail and instructed her to return to Court on April 30th.
Her other assault case is still ongoing in the Court.