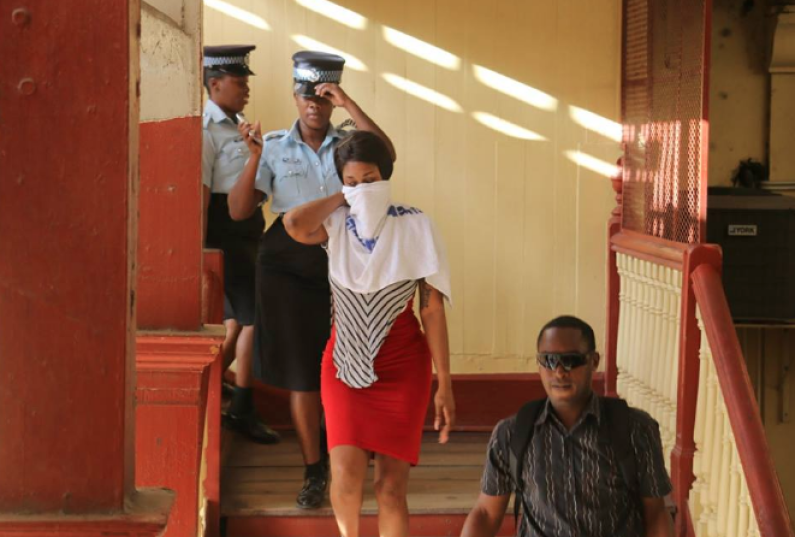 Popular beautician and make-up artiste Lolita Callendar appeared in Court this afternoon and was charged with assaulting Malika Holder.
Appearing before the Principal Magistrate, Callendar entered a not guilty plea and was granted bail in the sum of $30,000 on the assault charge.
However, she was taken back into custody by the Police as she remains under probe for harbouring her Guyanese American fugitive boyfriend, Troy Thomas. She was later released by the Police as they continue the harbouring a fugitive probe.
She was arrested early yesterday morning along with her boyfriend during an early morning Police operation at the man's Lilliendaal home. She was already wanted in connection with the assault charge and another matter.