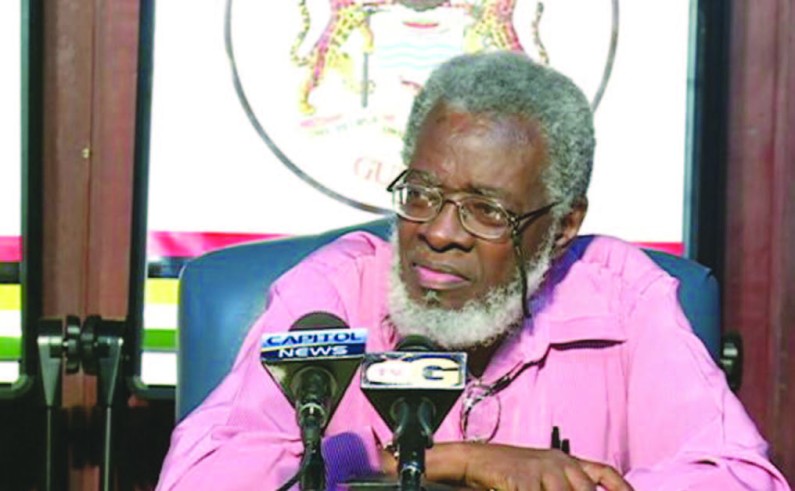 Head of the Presidential Secretariat and Cabinet Secretary Dr. Roger Luncheon on Thursday announced that he has been diagnosed with gastro intestinal cancer which has spread to his lungs.
Dr. Luncheon who is one of the longest-serving members of the PPP Government is also a medical doctor by profession and he has  decided against any form of treatment for the disease.
Mr. Luncheon told a news conference at the Office of the President that he has already started to transfer some of  his roles and functions.
He returned to his job at the Office of the President on Monday after a three month absence. He said he was first diagnosed in 2013  but recent checks have revealed that  the cancer has been spreading. The cabinet secretary  worked out of his Georgetown home while he was on leave.