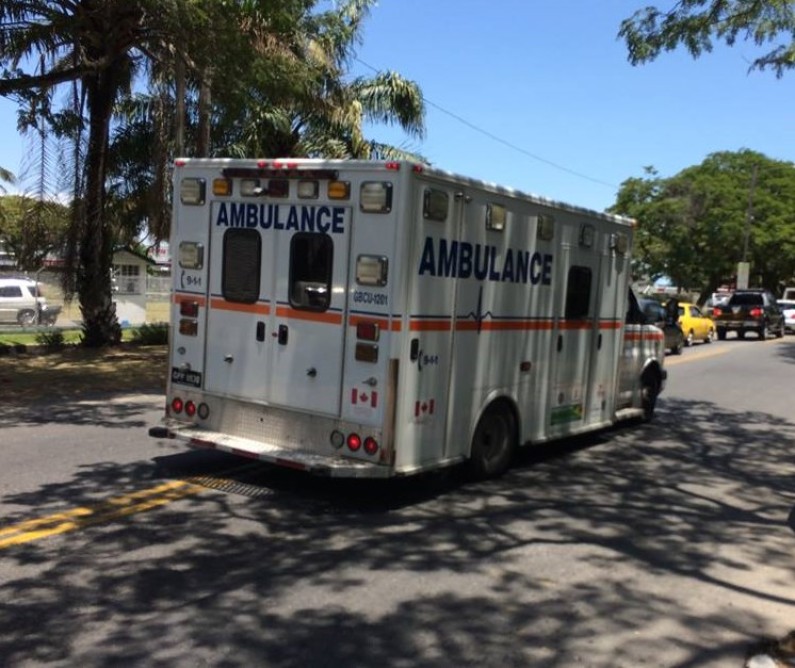 Head of the Presidential Secretariat and Cabinet Secretary Dr. Roger Luncheon was rushed to hospital just after 11:30am on Thursday after he reportedly collapsed and fell at the Office of the President.
Emergency Services were called to the Presidential Secretariat just after 11 o clock on Thursday morning.
 Several senior Government Officials were at the office at the time and were seen hurrying out of the compound moments after the ambulance with Dr. Luncheon left.
The Cabinet Secretary has been suffering from a number of ailments and back problems for years and he recently announced that he has also been diagnosed with cancer but had decided against any treatment for the illness.
Over the past few months, he has been using a walker to get around his office. Just a month ago, he confirmed that he had intended to retire this year but was forced to put that retirement on hold because of the move by the Opposition to move a no confidence motion against the Government.
Filed:  2nd October, 2014