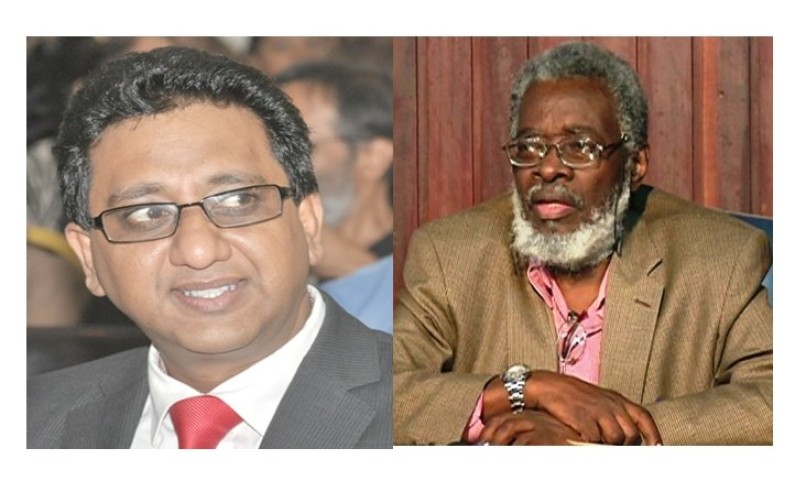 Cabinet Secretary and Head of the Presidential Secretariat Dr. Roger Luncheon has declared that he sees no problem with the Government Information Agency placing excerpts of testimony from the Walter Rodney Commission of Inquiry as newspapers advertisements, despite some concerns that the move may incense racial and political hostility.
Luncheon told a media conference on Thursday at the Office of the President that the Government Information Agency operates with some level of autonomy and therefore there should be no issue with the agency deciding that it should offer glimpses of specific testimony from the Commission of Inquiry, especially since all testimonies and proceedings are being streamed live on the internet and being reported by the National media.
Guyana Attorney General Anil Nandlall shares a different view and was quoted in Thursday's Kaieteur News as describing the move by GINA to place the ads as "distasteful". Questioned about the Attorney General's position on the issue, Dr. Luncheon declared "he ain't speaking for me".
"I would say this, he ain't speaking for me, that is the Attorney General's personal opinion", Luncheon said, adding that "I don't know if the AG has been appointed to voice his opinions on this matter, I say that it is his opinion and I don't share it".
The Cabinet Secretary added "I have been told that they were placed by GINA and I would want to recognise a certain amount of autonomy that is actually exercised in the GINA coverage of events and I think you would want to agree with me that there is a very thin line between giving instructions to media practitioners and what to carry about events".
The opposition parties in parliament have accused the Government Information Agency of doing political work on behalf of the People's Progressive Party. The Opposition parties have used their majority in the National Assembly to completely disapprove of the budget for GINA.