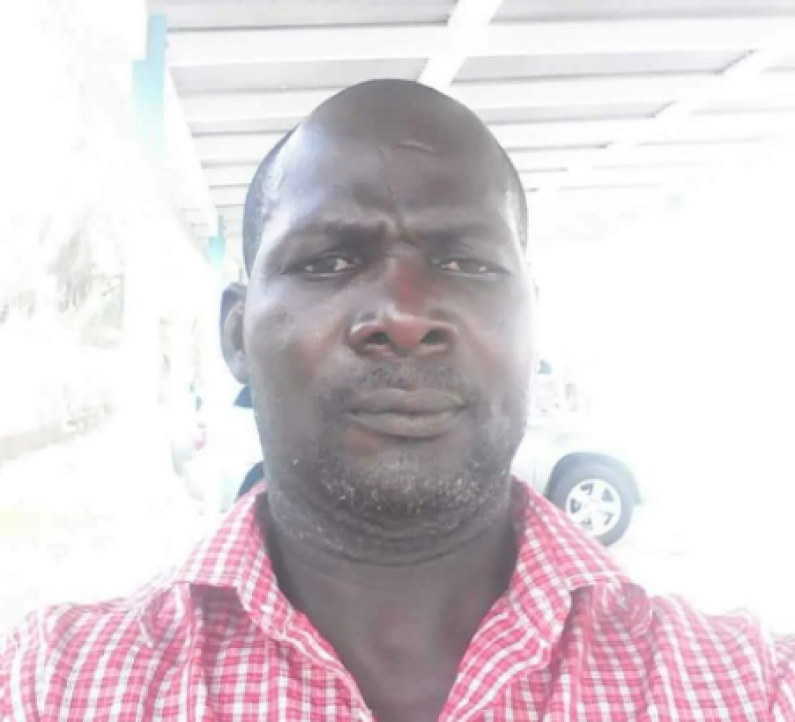 The man who went on the run after slashing off one of the hands of his ex-girlfriend, found himself before the court today to face a charge of malicious wounding with intent to murder.
The Court heard that on the 23rd April at Beterverwagting,with the intent to commit murder,Warren Dennis, maliciously wounded Alana Hazel, causing her serious bodily harm.
Reports indicate, that the young woman, who is also the Mother the three Children, shared a rocky relationship with the man for a number of years. 
On the day of the incident, the woman went to see her older son at the house where the accused resides, and a confrontation started.
It was during that confrontation that the man chopped the woman about her body, resulting in one of her hands being severed from the wrist.
The accused went on the run after committing the act, but eventually turned himself over to Police.
The injured woman, who is a Police officer, remains in a serious condition at a city hospital.  The matter will come up again in court on May 8, 2017.