As the Ministry of Education rolls out its at-home learning sessions for students as schools remain closed, Education Minister Priya Manickchand today called on the APNU+AFC opposition to join the government to ensure the success of the efforts.
During her contribution to the budget debates today, Minister Manickchand reminded that schools across the Guyana have been closed since March.
Ms. Manickchand said the former Government left no proper plan in place to cater for continuous learning. The budget, she said, supports the Government's plan to assist teachers and students in the teaching and learning efforts and she wants the Opposition on board in the interest of educating the nation's children.
"You left your teachers undirected, you left your students unengaged, and you did nothing. So what we ask you to do now, when we have a programme in place, we tell you it will not be perfect, but we are ask you to walk with us and to join hands with us in educating Guyana's children. That is what we are asking you to do. And if you truly love them and if you stand a chance of crossing that floor and coming over here, you have to work with us because you don't have a plan", Manickhand told the Opposition.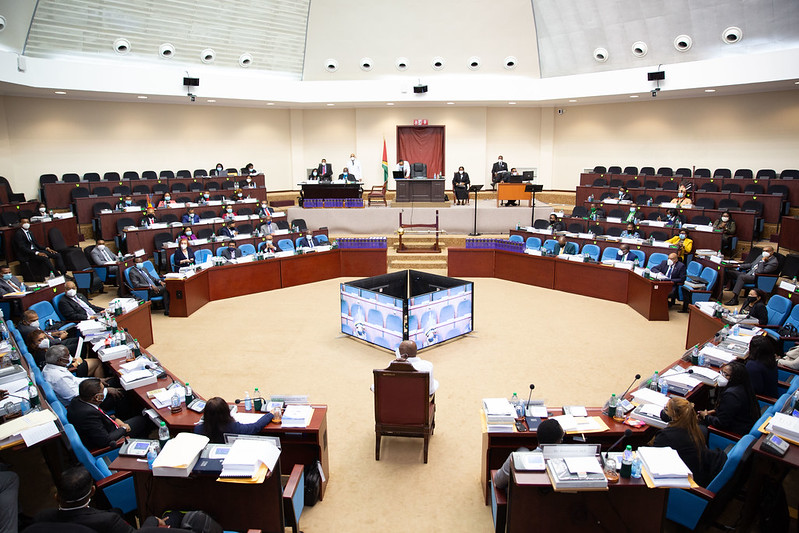 She admitted that the current plan to engage students is not perfect and that there are areas that the plan is not meeting, but she assured that once the government and the opposition work together in the interest of the nation's children, the plan will be improved.
Ms. Manickchand also used her budget debate contribution to blast contractors for the sloth of work on school construction projects.
She highlighted millions of budgeted and contracts signed for school rehabilitation and construction and the projects are still incomplete. She said the former Government must take the blame for that and ought not attempt to defend the contractors.
The Education Minister said the PPP Government is going to be stricter with contractors.
In addition to the budgeted amount for the Education sector, the Government has also announced additional funds to prepare schools for their eventual reopening. That reopening will be based on guidance from the Ministry of Health.