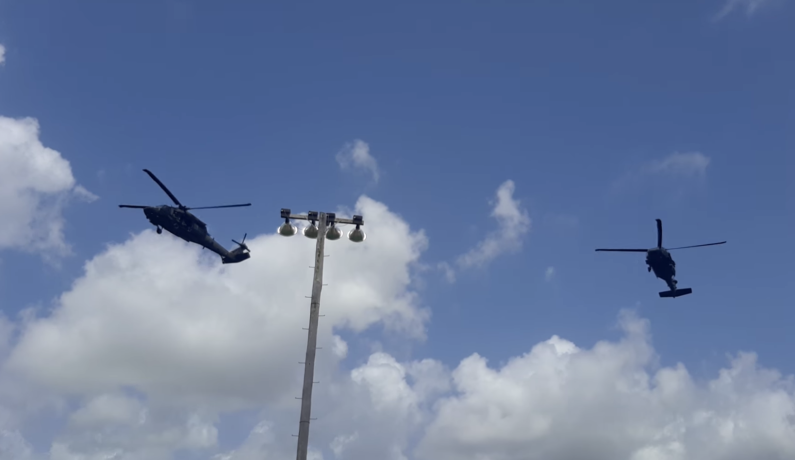 The Guyana Defence Force is reminding citizens across the country that soldiers from a number of countries are in Guyana for Operation Tradewinds, a military training exercise.
As part of the exercise, there will be the movement of US military helicopters and other military vehicles in Georgetown, Bartica, Timehri and Linden.
The GDF said members of the public should not panic or be alarmed at the sighting of the movement of military vehicles in various communities since its all part of the exercise.
There will also be the movement of military personnel in various communities during their training.
The military exercise has brought together troops from Belize, Bermuda, Bahamas, Brazil, Canada, Colombia, the Dominican Republic, France, Mexico, Netherlands, Suriname, Trinidad and Tobago, the US and Guyana.
The United States is the sponsor of the the training exercise.