Days after the Head of the Civil Defence Commission indicated that the floods across Guyana have reached the stage of a national disaster and crisis, President Irfaan Ali has made the formal declaration.
In a gazetted proclamation of the floods as a national disaster, it was noted that a total of 28,228 households in Guyana have been affected by flooding. Some of those households have seen water entering the homes, while in other cases domestic animals and livestock have been left in distress while farmlands have been completely inundated.
Last week, President Irfaan Ali indicated that the government will be seeking international help to assist in the flood relief efforts.
All 10 administrative regions in Guyana have reported flooding. While the water has receded in some areas, it remains high in others.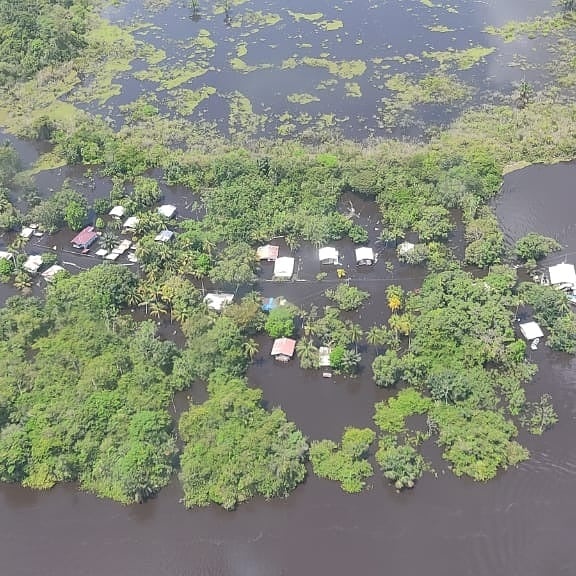 During an appearance on local radio last week, the President said the situation in some communities was shocking and more than anyone could imagine. He said it was one thing to see the flooding in photographs and another thing to witness the devastation in person.
The Government will go to the National Assembly on Monday to seek $10 Billion in a supplementary budget to assist with its flood relief efforts. On Thursday, an attempt by the Opposition to discuss the national disaster in the Assembly as a matter of urgent public importance, was shot down by the Speaker, Manzoor Nadir.