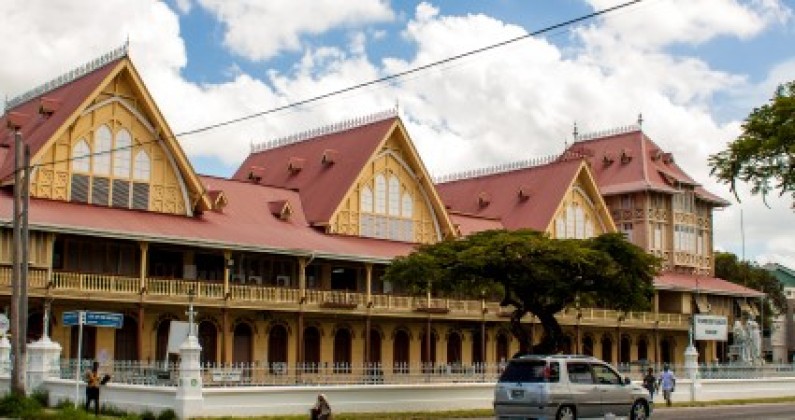 The Justice system in Guyana is expected to continue to be strengthened this year through a number of programmes and initiatives that will be supported by the budget.
The Minister of Finance announced yesterday that the ongoing reforms in the Justice system will continue this year, with extra emphasis on the modernization of the judicial system.
The Government has allocated $4.7 billion in the budget to build on the work and advancement of the justice sector in Guyana
"In 2021, $879 million was spent on the completion and construction of courts and living quarters countrywide which will result in Bartica and Mahdia becoming operational this year. In 2022, $1.3 billion will be expended to support the judiciary to improve access to justice especially in previously underserved areas. To this end, Port Kaituma, Mabaruma and Vigilance Magistrate's Court will be completed in 2022, while two additional magistrate's courts and living quarters along the East Bank of Demerara, in Timehri and Friendship, will be advanced. These investments will increase the number of courts around the country to 46 in 2022, from 41 in 2019 and will result in more timely delivery and improved access to the justice system, and reduced costs to citizens", Finance Minister Dr. Ashni Singh announced.
It was also announced that an additional $250 million has been allocated to improve the criminal justice system this year and a major part of that initiative will see improvements to the University of Guyana law programme.
The Finance Minister said "the University of Guyana's Prosecutorial Programme will commence this year, catering for 25 students initially for a duration of thirteen weeks which will increase our number of trained prosecutors. Further, judicial policies aimed at reducing over-reliance on imprisonment are being developed to increase the use of alternative sentencing in the justice system".
The justice system in Guyana has been undergoing major improvements in the past few years, with more development expected in the future.