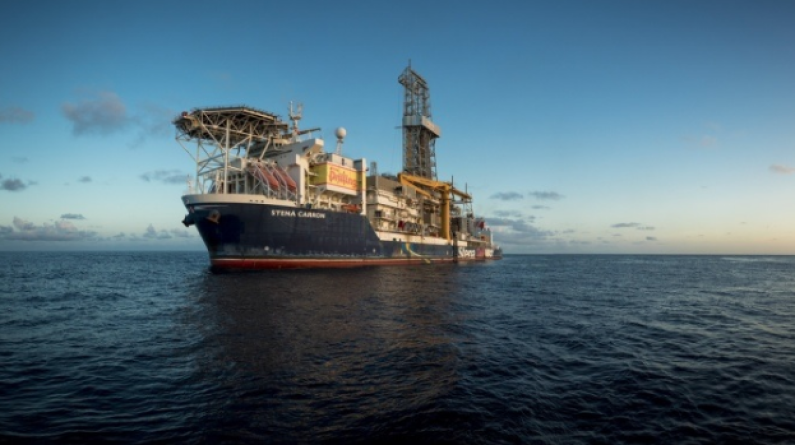 Guyanese are being encouraged to qualify themselves in preparation for oil production so that they can work in the sector and take advantage of the benefits which are also open to foreigners.
Foreign Affairs Minister Carl Greenidge said on Monday that Guyanese stand a chance of being overlooked for jobs in the sector if they do not qualify themselves in the wake of qualified foreigners coming to these shores in search of employment.
 "Ours citizens have to be qualified. That's a challenge. People recognize where the opportunities are and buying and selling is not a problem for us, most of us are accustomed to buying cheap and selling expensive but we need to qualify our citizens," the Minister told a Monday morning news conference.
He said in many of his bilateral engagement assistance in the area of training for persons to work in oil and gas have been offered with Guyana willing to take up the offer.
But again, Greenidge said there is a challenge in finding persons with he necessary entry requirement in order to gain acceptance to many of the international universities and learning institutions.
"…being a prospective oil producer there is certainly more interest… and countries are offering to undertake training of engineers and so on and we are looking to see whether there are Guyanese with the requisite level of skills for intake," he added.
The Minister said Guyana lacks sufficient training professionals, not only to work in the emerging oil and gas sector but also in mining and across the natural resources sector.
"People need to be trained and there is no dog fight of which priority is. By and large the challenge is finding sufficient persons that have the skills to get into these foreign institutions… management of the petroleum sector requires economist at various level."
The Minister repeatedly noted the importance of Guyanese ensuring that they you equip themselves to provide services that will be needed.
"We need to face the truth that you can buy something from someone or acquire services simply because you're Guyanese."