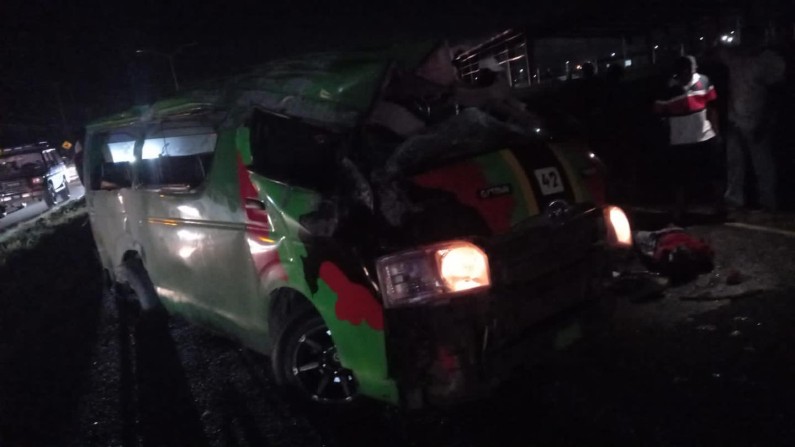 Two persons were killed, and several others were badly injured in a horrific late-night accident at Little Diamond on the East Bank of Demerara last evening.
The dead and injured were all passengers in a Route 42 mini-bus that was speeding along the roadway when the driver lost control of the vehicle after it hit the curb on the road. The driver, according to witnesses, fled the scene.
The two who were killed have been identified as Anthony Persaud and Aaaliyah Edwards.
The accident scene last night mirrored a horror movie with the dead and injured strewn along the roadway, shutting down traffic as paramedics rushed to the scene.
The mini-bus which carries the registration number BXX-7256 toppled several times along the roadway after hitting the curb, pitching the passengers through the windows.
A full police investigation is underway.