A late night accident at Whim on the Corentyne Coast in Berbice has claimed the lives of three persons. The three dead persons have been identified as Jessica Leitch, Quacy Lewis and Reon Moriah.
The accident, which involved a motor lorry and two cars, occurred at around 11:30 on Sunday night along the Whim Public Road.
A police statement said the motor lorry was proceeding west on the southern side of the road while one of the cars was proceeding in the opposite direction.
The motor lorry driver said he was parking the vehicle on the parapet when the car slammed into one of the rear wheels of the lorry and another car also collided with one of the rear wheels.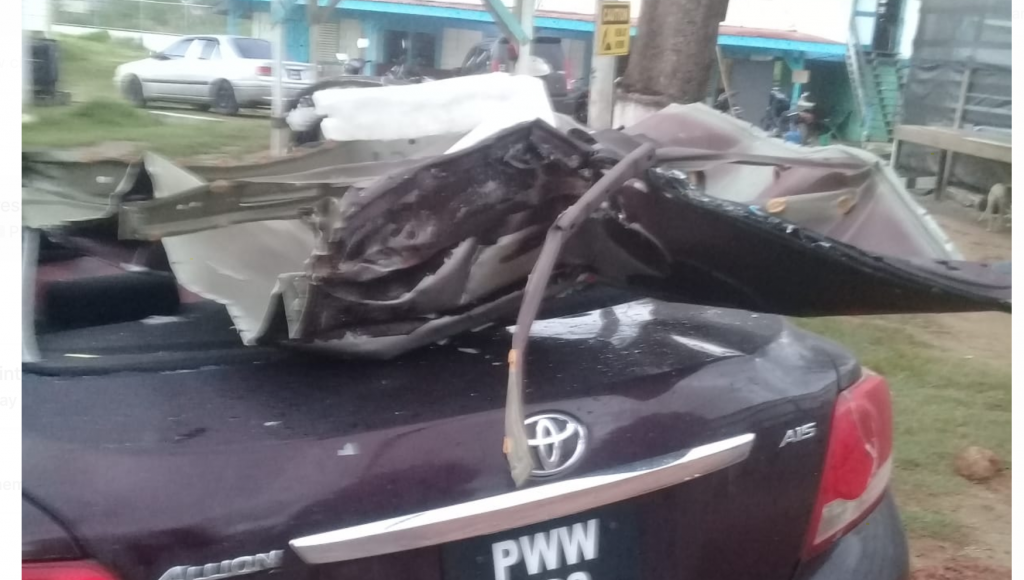 The impact of the accident resulted in the top of one of the cars being almost completely ripped off.
The injured persons were rushed to the hospital where Lewis, Leitch and Moriah were pronounced dead.
Brethalyzer tests were conducted on the three drivers who all survived the crash and two of the were found to be intoxicated. Charges are likely to be filed against them as the investigation is ongoing.