President Irfaan Ali is promising to work on behalf of all the people of Guyana.
The PPP's Irfaan Ali was sworn in as Guyana's new President yesterday afternoon, hours after a final declaration of the election results by the Chairperson of the Elections Commission.
In his first address, President Ali said he will be upholding the oath of office that he took and will serve the people of Guyana without fear or favour.
"I will work every day in the best interest of the people of Guyana. There is only one future and that future requires a united Guyana. And that future requires a strong Guyana. That future requires every Guyanese to play a part in building our country and in ensuring we leave a better Guyana for the next generation', President Ali said.
President Ali said he wants citizens to know that "we are in this together" and there is no separation by class, ethnicity, by religion or political persuasion.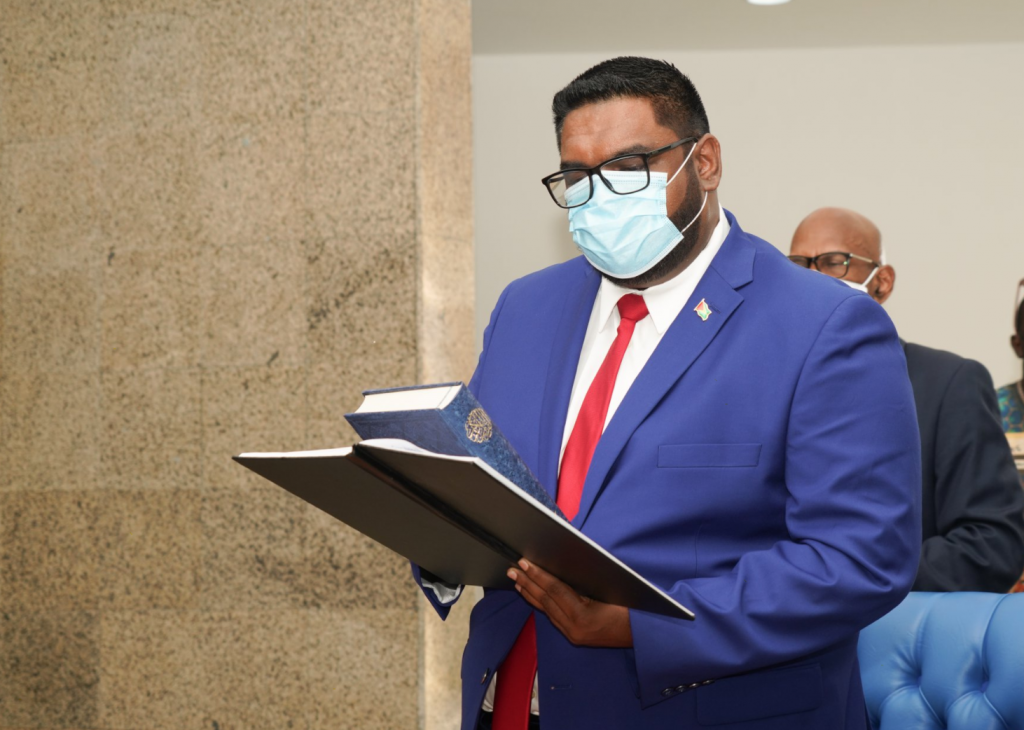 According to the new President, he will soon unveil the plans of his new government as he gets down to work this week.
Moments after his swearing in, the President appointed former GDF Chief of Staff, retired Brigadier Mark Philips as the new Prime Minister. 
Mr. Ali also appointed former President Bharrat Jagdeo as the new Vice President who will head the transition team, Anil Nandlall will return to the Attorney General's Chambers and the party's Chief Whip in Parliament, Gail Teixeira has been appointed Minister of Parliamentary Affairs and Governance.
The transition team for the new government will get into full work today and President Ali is also expected as early as today to announce several other Ministerial appointments.