A two-day Government Outreach to Region Six began today, with a number of Government Ministries and Departments participating.
The outreach is aimed at identifying and addressing the concerns of Berbice residents.
According to President Irfaan Ali, he intends to hold similar outreaches across the country.
"So every issue that you have will be dealt with here centrally and we are hoping not only to have those issues heard but to see how much of those issues and we want almost all of it to be taken to finality so that you don't have the bureaucracy and hassle," the President said.
The President said his orders have been clear that every Ministry and Government Agency must reach out more to the people. He said while the major infrastructure and other developments around the country are important, the people who face daily challenges must be heard.
"This is the level of seriousness we are taking in dealing with your issues it is not passing the buck, but it is bringing the heads and agency heads so that they can work with you. As I have said before, the big transformative projects are very important, the transformative infrastructure is very important but the transformation of people's lives, it requires more than that, it requires us taking responsibility, the President said.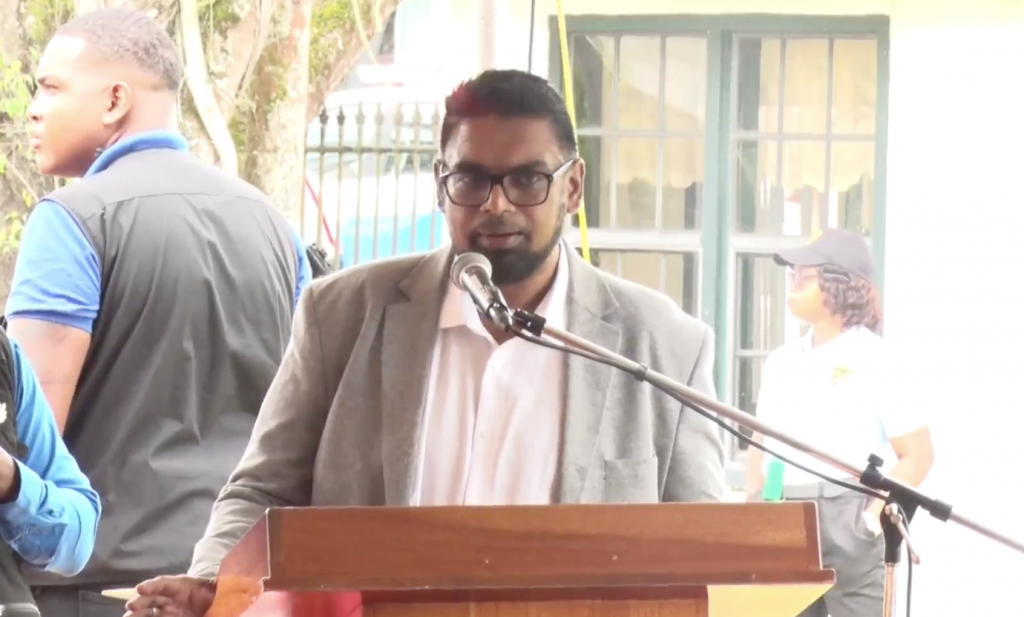 Last year, the President announced that Berbice will be transformed in the coming years with its own stadium, airport and an oil refinery. He repeated the promise at this morning's meeting.
"This region is going to be transformed tremendously, we have some big announcements very soon—they are already at the end of the tape and you will see action and work commencing on some major initiative in this region," the President promised.
During the two day outreach, a number of government initiatives will be rolled out and explained to members of the Berbice community.