The Government has announced plans to construct a new National Stadium in Region 6—East Berbice Corentyne.
During an outreach in the Region today, President Ali announced that the stadium which is expected to be constructed at Palmyra, will be similar to that of the Providence stadium.
"I am very pleased to tell you, Berbice will have— you will have your own National Stadium in Berbice. And to support that National stadium, we are going to build an entirely new urban center," the President said.
President Ali, Along with Vice President Jagdeo and other Cabinet Ministers have been crisscrossing the country in recent weeks to update citizens on some of the government's plans and programmes.
Already, the President said there have been expressions of interest in that urban center for malls, hotels, private hospitals, and other developments, which he said are expected to commence before the end of the year.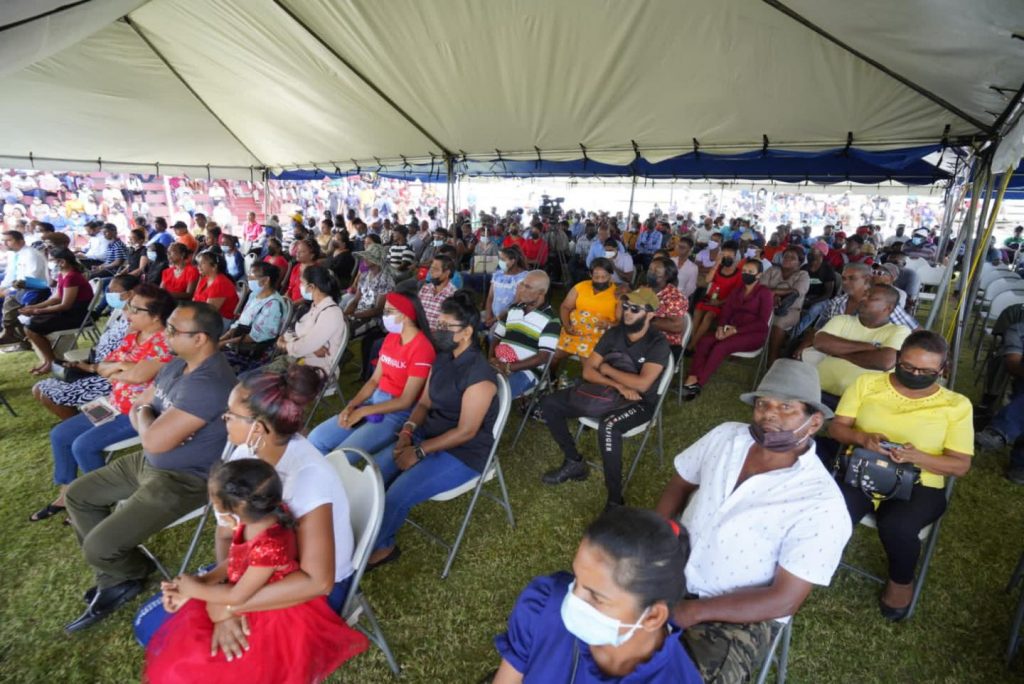 "These are the real plans, we are talking about connecting the Rose-Hall airdrome, we are going to upgrade that in phase one and eventually, make it into the municipal airport, like the one at Ogle and that will be connected to this new development in Palmyra that will bring all these opportunities to the people here.
The President also explained that apart from the economic diversification in agriculture, citizens in the region can expect real development. He said the vision is beyond creating jobs in the region.
"But we are creating a macro-vision that would transform this region beyond recognition that will bring new opportunities, that will bring new jobs, that will bring sustainable jobs and that will empower people," President Ali said.
The Government has promised massive infrastructure transformation for the region, although it has not put a timeline for the completion of many of projects.