President Irfaan Ali met this morning with Heads of Departments and senior staff members at the Ministry of the Presidency, which is the official office of the President.
It was Ali's first official meeting with government workers since taking the oath of office on Sunday.
The President told the staff members that he will be looking forward to their continued professionalism as they go about their jobs.
He reminded them that he prefers teamwork and also noted that he believes in building a united Guyana and will depend on their continued service to attain that goal.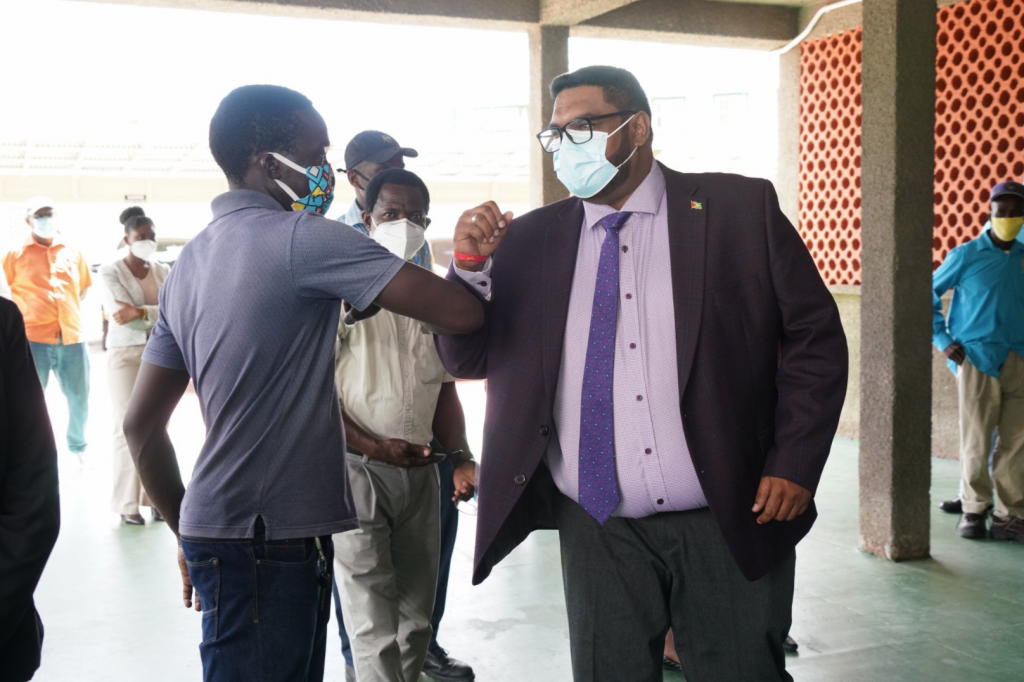 Prime Minister Mark Phillips and Minister of Governance Gail Teixeira attended the meeting. The President is also scheduled to meet with Permanent Secretaries today and other senior officials of the government.