The Guyana Police this morning revealed that it was the 15-year-old sister of the missing Linden woman who led investigators to the buried body after explaining to them how her sister was killed.
According to the Police, the sister of the dead woman Shonnette Dover, during an on-camera interview in the presence of social workers, explained that the boyfriend, Shaquan Allen, was oiling his gun in their living room and pointing it at the sister. She said the victim warned him that he liked to play with the gun and should put it away.
The teenage sister said moments later she heard a loud sound like a squib and heard the boyfriend saying "oh shoots I just shoot the girl".
The sister told investigators that she told him that they should go to the hospital as the sister was seen bleeding from her mouth, but the boyfriend instead went to his father and explained what had taken place.
The father and son reportedly got a spade and went to the backyard where they dug a grave and buried the woman's body.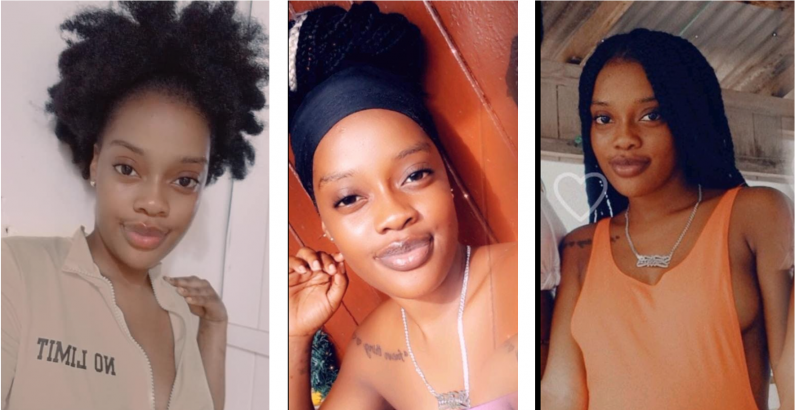 The gun was later hidden and the suspect filed a missing person's report the following day.
This morning, the sister led Police to the area where the body was buried. Investigators dug up the area and found the partly decomposed body of a female, identified as the missing woman, Shonnette Dover.
The teenage sister and the boyfriend's father have since been placed in custody as a search is underway for the missing boyfriend in Linden.
The matter remains under investigation.