A post-mortem examination done on the remains of the Linden woman who was found buried in a shallow grave has revealed that she died from a gunshot wound to the head. There was only one gunshot wound to the head and News Source understands that it appears that the woman was shot at close range.
20-year-old Shonnette Dover's body was found in a sitting position in a shallow grave last Friday morning in her boyfriend's backyard.
The boyfriend, Shaquawn Alleyne is the main suspect in the murder. He is still to be arrested and a wanted bulletin has been issued for his arrest. The man has reportedly been reaching out to some of his family members but has refused to inform them of his whereabouts.
The dead woman's father, Selwyn Haywood confirmed the findings of the post-mortem examination in a brief interview with News Source. The post-mortem examination was conducted this morning in Georgetown.
The murder of the young woman has gripped the entire nation. She was discovered dead, three weeks after the boyfriend and her family reported her missing.
The boyfriend who is now wanted for the murder, led and even joined the woman's family members in a number of search operations around the Linden community, while the body was buried in his backyard all the time.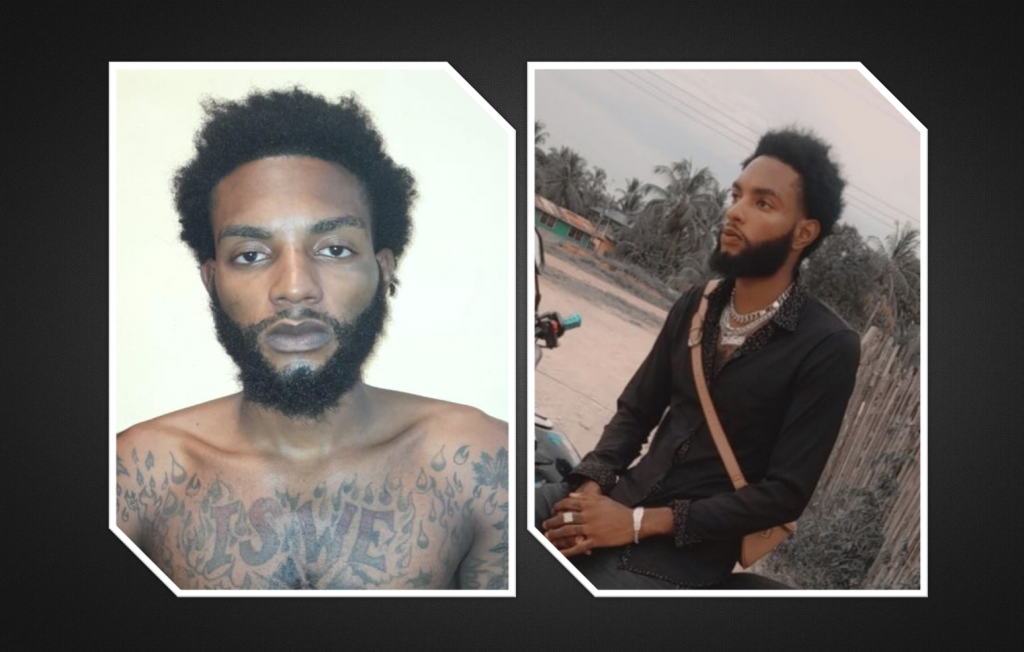 It was a teenage relative of the dead woman who confessed to the Police that Dover was shot dead by the boyfriend as he cleaned a gun in his house.
The teen claimed that she accompanied the boyfriend as he went to his father who is a teacher in the town and informed him of the shooting incident.
A Police statement said the teen confessed to going back to the house with her sister's boyfriend and assisting him in burying the body in the backyard.
It took her four weeks to relay the incident to the Police and leading them to the crime scene.
Police investigators in Linden had visited the home on a number of occasions during their initial probe, but they did not search the bushy backyard.
The teenage sister of the dead woman and the father of the suspect remain in Police custody as the investigations continue. The Police investigators have dispatched a file to the Director of Public Prosecutions seeking advice on the charges that should be filed against the two.
Meanwhile, as the search continues for the murder suspect, Shaquawn Alleyne, the father of the murdered woman told News Source that he is concerned that the suspect is still to be caught.
He said the families have been receiving suspicious phone calls from some persons claiming to have information on the man's whereabouts. Those leads have turned up empty-handed.
The grieving father said the entire family remains horrified and broken by the death of their daughter and all of the issues surrounding her death that are now being made known.