The 20-year-old South Ruimveldt woman who was stabbed to death by her best friend during an argument on Thursday night was pregnant with her second child, according to relatives.
Family members and friends are still shocked over the brutal murder of Renita Thomas. Her "bestie" Angelique Williams remains in custody and will face murder charges in the new week.
The two women who were best friends for over five years got into a heated argument after leaving the Aracari resort while in the company of other friends and the argument turned into a fight. It was during that fight that Williams allegedly armed herself with a broken bottle and stabbed her best friend, Renita repeatedly to the chest, stomach and head.
The entire incident played out in front of close to 10 friends and Thomas' one-year-old daughter, who had to be shielded by another friend.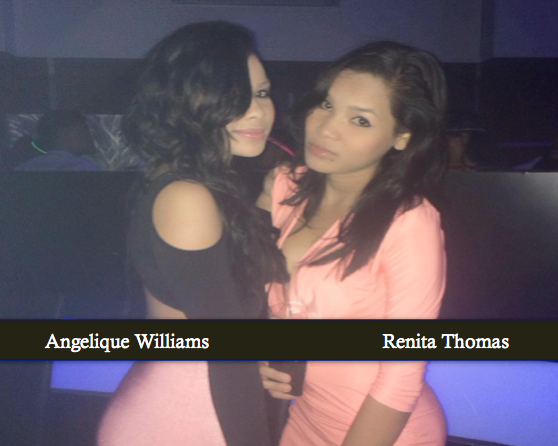 The reason behind the argument that led to the fight is sketchy but one relative of the dead woman explained to News Source that jealousy may have played a part in the entire incident.
According to the relative, it was hours before the two women got into the deadly altercation that Williams "mistakenly" learnt of her best friend's pregnancy and she was reportedly not happy that she was left in the dark.
The relative said the two had reportedly planned to get their children together and raise them together but Williams never got pregnant and became angry with her best friend since the first pregnancy.
Relatives said Thomas was repeatedly warned about Williams' "crazy streak" and her "wild behaviour" after alcohol consumption, but she would always defend still having Williams around as her "bestie".
Ironically, just recently, Angelique Williams named her best friend Renita Thomas as her #wcw – woman crush Wednesday, and joked in the post that "my babes always here for me, love them, even doh at times, I feel like killing them".
For Instant Updates LIKE our Facebook Page: News Source Guyana
Follow us on twitter @newssourcegy